Finding the perfect wedding gift for your parents should be at the top of your planning checklist. Parents are there for us when we need them the most, so it's only fair to reciprocate the love and affection. 
However, finding the perfect gift that accurately portrays your gratitude towards them can be tricky. This article is written in mind and will help you sample some of the most popular ideas as you choose which gift works best for you. 
Our 5 Favorite Parent Wedding Gifts at a Glance 
Custom wine labels. 

Relaxation spa gift basket.

Family cookbook journal.

Framed family portrait. 

Coffee gift set
25 Meaningful Wedding Gifts for Parents 
Your parents will appreciate your thoughtfulness. You want your gift for them to portray your affection and gratitude towards them for nurturing you since childhood. Try some of the most popular ideas.  
1. Cutting Board
Upgrade your parents' kitchen by getting them an engraved cutting board personalised to fit their taste. You can engrave a single recipe into the board, maybe your family's favourite dish growing up or the recipe for the most memorable dish you shared. 
2. Custom Wine 
Showcase your affection with wine. This is a timeless gift idea that your parents will appreciate. It can also be a gift to the in-laws to help you find out about each other's wine preferences. 
You can also get your parents' wine subscriptions and pretty decanters personalised to their tastes. 
3. Cheese Plate
This is a classic gift for your parents. The stunning wood board will leave them in awe. Get them this gift and watch as they renew their vigour for cheese parties. This vigour is also a gift of appreciation to your parents for hosting rehearsal dinners. 
4. Couples Slippers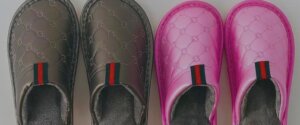 The couple slippers are meant to help your parents get cozy and help relieve their feet after helping you plan the wedding all day long. Get this gift for both your parents and in-laws. 
5. Wooden Spoon Set
This spoon set is the perfect gift for parents who love cooking. Get them this gift to show appreciation for all the delicious meals you shared. Personalise the set to fit their taste.  You can even share a meal straight after and use these handmade spoons to enjoy your dinner as you bond. 
6. Gift Basket
This thoughtful gift will warm your parents' hearts as they get to relax in a worry-free spa finally. Gift this to them to relieve them from the pressure of the wedding preparations, which can be tedious and nerve-wracking. 
7. Family Tree
Use a family tree to display your family's growth for everyone to see proudly. You can use the moment to bond together and recall old memories. You can get this gift for your grandparents as well. The wedding season should be a time to celebrate the existing family bonds and strengthen even further as your family grows. 
8. Echo Show
If you plan to move after the wedding, give your parents an Echo show such as Alexa and other intelligent assistants that can help your parents with all their tech problems. 
9. Custom Illustration 
You can pick out pictures of shared memories and gift them to your parents. They will help strengthen your bond as you and your parents recall and laugh or cry at the sweet or bitter memories. Use portraits to showcase the pictures, or maybe try collaging them. 
10. Handkerchief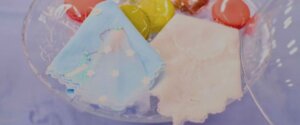 All parents cry due to the happy-sad emotions on their children's big day, but they will try to deny it. Get your parents a beautiful handkerchief to wipe away their tears. You can even knit or sew the cloth yourself to give it a personalised touch and add more intimate contact. 
11. Cookbook Journal 
If your parents love cooking, then the kitchen and family dinners can hold a lot of sentimental emotions for both you and your parents. Get them the cookbook journal where they can write down their recipes and hopefully pass them down to you in future. You can even write your recipes beforehand and fill any dietary requirements necessary in the cookbook to help them watch their health. 
12. Throw Blankets 
Get your parents a throw blanket to help them keep warm and comfortable. You can knit or sew the gift yourself to personalise the blanket. 
13. Glassware Set
Get your parents a customised glassware set and toast to a long and happy marriage. Remember to personalise the type and style of the glasses to match your family's tastes. 
14. Cookware  Set
This fancy cookware set will leave your parents impressed. It is an excellent gift if your parents love home-cooked dishes. Get the design that matches best with their kitchen's interior design. 
15. Commemorative Clock
This clock allows you to leave a preset message. You can purchase the watches in any shop. Leave a note thanking them for the time and memories shared. 
16. Champagne Flutes 
If your parents love drinking champagne, then the flutes will be a much-appreciated gift to your parents. Use this gift to showcase your love and gratitude towards them. 
17. Framed Portrait 
Give your parents framed family photos from the wedding. Use a beautifully patterned frame to express how much you love them. Personalise the style of the frame to match your parent's tastes. 
18. Personalized Plate
Personalise a plate and gift it to your parent. Try hand painting it to give it emotional semblance. When executed correctly, this gift idea is top tier. Make the gift as artistic as possible. 
19. Hand-stitched Patches
Hand stitch some patches to decorate your father's favourite tie. You can also choose to buy them in stores, but remember to personalise the design to match your father's taste. You can also creatively add patches to the wedding outfits. 
20. Starter Kit
If your parents love plants, get them a gardening kit to help them plant, weed, prune and water their plants. You can also get them a gardening kit to try and develop a new hobby for them.
21. Calendar 
Get a calendar designed with photos of your family as a gift for your parents. Family photos carry a lot of memories and emotions and might leave your parents teary-eyed. Mark special dates like their birthdays and anniversary on the calendar. You can also use a compilation of photos instead of a single image to make the calendar. Make the calendar as attractive as possible. 
22. Coffee
Everyone loves waking up to a hot cup of coffee to kick start their day. Get your parents a high-quality coffee set and help them make their coffee a lot more delicious. This gift will help make their day a lot more lively. 
23. First Dance Lyrics
Print an artwork of your dance, making it as beautiful and creative as possible. Create something breathtaking that you can give to your parents to express your love and gratitude. You can also play the song you danced to make the moment more memorable. 
24. Accessory For Day – Fathers
Get a watch for your father as a gift for your wedding. Get him a watch that matches his wedding outfit. You Can engrave a beautiful message on the watch to hold more emotional value. Remember that the watch should match his style, so try getting him something that will impress him. 
25. Accessory For Day – Mothers 
Get a gift that will help your mother look just as stunning as you will on the wedding day. She will undoubtedly be elated and appreciative when you give her the present. Get her something special that symbolises your love for her. 
26. Personalized Cufflinks
Get cufflinks for your parents, and remember to personalise their design. The cufflinks should be compatible with their wardrobe or their wedding day outfits. 
27. Love Story Book 
This is a unique idea for a gift. You can use pictures, write messages in the book, or even make the love story into an audiobook or record a video. 
28. Dance Pillowcase 
You can have the lyrics of the song played on your dance embroidered on the fabric of a gorgeous pillowcase. The patterns and colours of the pillowcase should match their bedding to give the bedroom an elegant look. 
29. Christmas Ornament 
Get your parents an ornament and personalise it to express love and affection towards your parents. You can engrave their names, wedding dates, anniversaries and birthdays as an extra touch. 
30. Apron Set 
If your parents love booking, this is an excellent idea. Have the aprons embroidered with their names and personalise the apron's colour and fabric to their tastes. 
31. Beer Making Kit
Get your parents a beer making kit so that next time you come by, you can all share an old bottle of beer and share old memories as you catch up. Teach them how to make their beer to help them relax at the end of the day. The kits come with the required recipes and ingredients. 
32. Bluetooth Speaker  
Do your parents enjoy listening to music together? Get them portable Bluetooth speakers that they can carry around the house. This device is wireless and can be used in any room in the house. They are also small and easy to carry around. This gift will be perfect for your parents. 
33. Mother & Daughter Journal
This journal is a perfect way for both of you to remain connected. They can write each other messages and share most of their memories. The journal will be the ideal way to express your affection toward your mother. 
34. Wine Subscription
Are your parents' wine enthusiasts? If so, then this is the ideal gift for them. Get them a quarterly or a monthly subscription that lets them enjoy their favourite wines and explore various more. 
35. Dawn Redwood 
This unique gift will give them the semblance of nature inside their family home. Your parents will be sure to appreciate this gift. 
36. Daughter's Wedding Glassware 
This is hilarious and will be the perfect gift to express your affection towards your parents. You can give this to your mother or the mother of your significant other. Get this for them at your rehearsal or wedding dinner.
37. Growler Werks uKeg 
This gift is for the father who loves beer. He can drink the uKeg with his friends on camping and field trips or at home after work. 
39. Artwork gifts 
Find a piece of art that has emotional value for your parents. Get Them a painting of their favourite holiday place or where they spent their honeymoon. Artwork gifts are significant. 
40. Wedding Ring Dishes 
Get them these dishes where they can place their rings when sleeping or showering. 
41.  A Bouquet  
Flowers are always the perfect gift in any ceremony. Get your parents their favourite bouquet with a thank you note. 
42.  Artisanal Foods  
If your parents love cooking, give them olive oil, artisanal salt, and their favourite spices to enhance the flavour of their dishes. 
43. Groom T-Shirt  
This unique gift is one that they can wear to express their affection. 
44. Travel Map Prints
This gift is perfect for the parent who loves to travel. Personalise the print to show all the places they travelled to together. 
45. Engraved Wallet For Dad 
Parents love keeping pictures of their children. Get your mom this photo clutch to hold all of their memories. The wallet will be perfect for your dad. 
46. Wine Chiller
If your parents are wine lovers, get them this gift to help keep their wine chilled. Personalise it to match their taste. 
Related Questions
What Should I Get As A Wedding Gift For My Parents?
You can give your parent any heartfelt gift as a wedding gift. Your parents will appreciate your gift regardless, so remember to put a lot of effort to express your love. 
Do Brides Give Their Parents Gifts?
Yes, they do, to express their gratitude. Giving your parents a present expresses your thanks for their assistance throughout the wedding preparation process and throughout your lives. Whether or whether they contributed financially to your wedding plans, basic etiquette mandates that you give them a present.
What Is The Best Way To Thank My Parents For My Wedding?
You can buy your parents a gift. We consider ourselves fortunate to have you as our parents and appreciate everything you did to perfect our wedding. There are no words to express gratitude for everything you have done for us. All the love and blessings we got from you on our wedding day have overflowed our hearts.
What Should The Groom's Parents Get?
Get them a heartfelt gift, like a watch for his dad or a purse for his mom. The bride's bouquet, groomsmen and usher boutonnieres, corsages, and tiny bouquets for both moms and grandparents are included.