Australians know a thing or two about pristine and gorgeous coastlines, and Western Australia has no shortage of beautiful beaches that go on for miles and miles. Imagine the sun setting over the ocean, while with your one true love, friends and family surround you while you tie the knot. Sounds romantic right? This is what many Perth Brides envision happening on their wedding day and as beach destination weddings become more popular, brides from all over want a piece.
Perth venues can assure you of great weather, excellent views and easy accessibility with most venues being located about half an hour away from the airport. A beach backdrop with a sunrise or sunset will give you and your guests fantastic memories and views when you have an outdoor wedding in Perth. With the ocean surrounding you into your next chapter, the world will be your oyster.
Here are our top picks for Perth wedding venues for your dream beach destination wedding: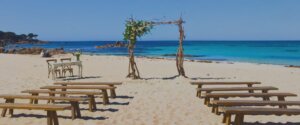 Take full advantage of what the west coast has to offer with the spectacular turquoise waters and white sands of Bunker Bay's Bunkers Beach House Weddings. This secluded beachfront venue is tucked away in the dunes, with the entertaining areas designed to blend in with the natural surroundings. It has complete boardwalk access providing the perfect, pristine backdrop for photos and memories to be made. 
You also won't be left thirsty at this venue as Bunkers Beach House is located in the world-renowned Margaret River Wine Region. The service this venue provides is absolutely exceptional and matches the stellar summer feel.
There is no better feeling than sand between your toes. Now imagine walking down the aisle on silky sand in front of crystal clear waters, that's the type of dream that COAST makes a reality. This waterfront venue offers a variety of themes, stylings and menus depending on your preferences beyond just having a wedding ceremony by the sea. The relaxed, welcoming atmosphere includes views of the ocean with a dedicated team of event professionals that will take care of you every sandy step of the way.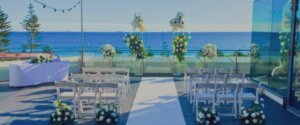 The perfect place to rendezvous after your beach destination wedding is the Rendezvous Hotel in Scarborough. The idyllic setting is perfect for couples who want extraordinary indoor and outdoor space for picturesque photographs and memories to be shared. Indulge in handcrafted, seasonal menus that feature the best Australian chefs and regional produce. At Rendezvous, every detail matters.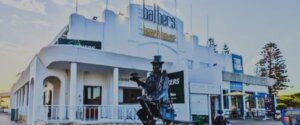 If you want absolutely stunning panoramic views of the ocean accompanied by modern décor and styling this exclusive venue located in Fremantle is for you. Floor-to-ceiling windows give you 180 degree views of the ocean providing excellent photo opportunities, especially when the sun is setting. Your ceremony can be held down on the beach or even in the venue, with the interior reception being the perfect end to your big day with its gorgeous modern design.
Bathers Beach House offers wedding ceremonies and receptions in both summer and winter as the sky is always filled with beautiful ambience. The functions team are always on hand, ensuring that your experience will be one to remember forever.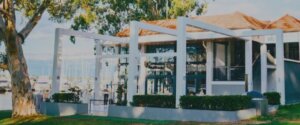 Looking for a more nautical feel? Matilda Bay Restaurant offers a lovely marina restaurant venue on the banks of Matilda Bay in Crawley, Western Australia. You're able to enjoy gorgeous views of the ocean and city skyline from the beach, reception room or docks that are great for photo opportunities. The reception rooms with bi-fold doors offer you and your guests a calm sense of serenity for your special day with the sunset being a perfect backdrop for you and your lifelong partner.
Looking for a luxe, 5-star resort style beach wedding? Pullman Bunker Bay Resort has elegant function rooms and breathtaking views for you and your guests that will guarantee a once in a lifetime experience. The magnificent beaches in the magical Western Australian sun will provide an idyllic backdrop for your special day. Pullman Bunker Bay Resort prides itself on customised and personalised experiences to achieve a relaxing, enjoyable and flawless day.