Brisbane's Annual Wedding Expo is back for its 5th March 2023 instalment. Different wedding vendors can come under one roof at the Brisbane Convention Center.
You can expect everything from award-winning florists, photographers, dress designers, and carters. Additionally, also released honeymoon packages and expert advice on DIY decorations. 
This blog post will explain what you need to know about Brisbane Annual Wedding Expo. That said, let's dive in.
Best Brisbane Wedding Location for Your Day to Remember.
You should check out your unique and keep your wedding plans on track with the help of Brisbane. You can ask any questions, be creative, and get in contact with some of Brisbane's best wedding vendors. By this, your day will be of success.
With Brisbane's, you can enjoy free samples and discounts on their products. The products include dresses, photography packages, and tuxedos. Get advice from top wedding planners.
You can learn about the latest trends in cake design, décor and entertainment.
An accomplished wedding stylist will present at our exhibition, featuring a runway show. Get ideas for designing the ideal wedding ensemble. You can participate in entertaining interactive activities like DIY craft workshops and games. 
Exclusive live shows, DJ sets, and picture booths will all be part of the festivities. 
Private Wedding Rooms
There could be a single, two, or more couples looking for the same service providers for their wedding. Brisbane will provide private rooms to meet with specialists one-on-one. This private meeting will enable you to talk about what you want. 
Brisbane wedding vendors come highly recommended and are happy to answer any questions.
The private wedding rooms have features like: 
A comfortable place to gather with your friends to converse about ideas

A projector and screen-equipped audio-visual equipment for displaying images or films of the exhibitors' creations 

A discreet bar where you can get refreshments

You can access their on-site concierge service for any additional help.
1. Rose Room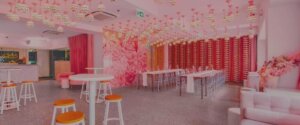 Rose room is a showcase of flowers and decorations. The room is set aside for brides who want something extra special for their wedding. You will fill this area with enticing flowers, beautiful decorations, and original suggestions. 
You should get beautiful centrepieces, bouquets, and cake decorations. Rose Room would be your take location for everything floral and ornamental.
2. Moon Room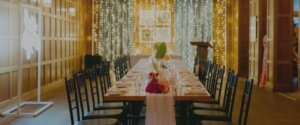 The Moon Room is a unique area reserved for couples looking for something special for their wedding. Enjoy the enchanting décor created by the top designers in the world, dazzling starlight, exquisite draperies, and a romantic environment.
You should find stunning outfits, hairstyles, and cosmetics to look more beautiful. For your special day, Brisbane's talented stylists can assist you in creating the ideal style. These styles are from classic elegance to something bold and distinctive.
3. Heritage Room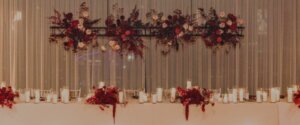 The heritage room is for Brides who want to respect their cultural beliefs to bring your wedding idea, attire, jewellery, and accents.
Brisbane has knowledgeable consultants who can guide everything. This is from selecting the ideal location to designing the perfect centrepiece. Additionally, they will respect the traditions and history of your family.
Brisbane can assist you in designing the ideal wedding appearance, complete with all the essential details and mementos from your culture that make it truly memorable.
4. Alice Room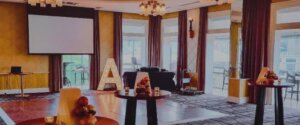 Alice room is a unique space for brides who want a memorable wedding day. Get inspired by the dreamy designs of Alice in Wonderland. That is from romantic dresses to quirky decorations and accessories. 
Additionally, all Bribanes vendors are hand-picked for their exceptional quality and creativity. However, you can be sure your special day will be truly magical. 
5. Cellar
The cellar is a separate location dedicated to couples who need to have privacy. Brisbane will provide everything to make your wedding ideal. That is if you are looking for a perfect venue or need assistance. 
Brisbane has experienced consultants to guide you, from selecting classic wines and signature cocktails to creating the perfect seating arrangement. 
Moreover, you can access their cellar services for anything to make your day a success.
Experiences
You will need help finding the experience you will get from Brisbane's Annual Wedding Expo. You will have lifelong experiences, from the spectacular views of the city skyline.
The Expo offers a variety of events and activities. These activities include interactive seminars, cutting-edge fashion shows, and complimentary beauty services. Brisbane has a knowledgeable team that will answer any of your concerns.
Conclusion
Brisbane's Annual Wedding Expo is the perfect destination for couples looking to make their wedding day memorable. There is something for everyone, from conventional clothing, jewellery, and accessories to unique designs influenced by Alice in Wonderland.   
Furthermore, you can guarantee your day will be as distinctive as lovely because skilled experts will be available to offer guidance at every stage.