Wedding ceremonies and other events are where the music is played. In the style of a wedding march, music is played to indicate the approach of the bride's processional.
Originally from Wagner's "Lohengrin," the "Here Comes the Bride" song is sung conventionally. Over the last century, this song has been the most common choice for a wedding song. 
When the groom makes his entry at a Jewish wedding, the song "Baruch Haba" is customarily performed. The bride and groom walk down the aisle to a celebratory recessional song after western wedding ceremonies.
Some cultures commemorate the end of a ritual with memorable songs and dances. These tunes are no problem for the East Coast Band. They will be taught in time for your big day. 
The goal of wedding customs hasn't changed, despite the many changes. The purpose is to bring together family and friends in a time of celebration. When you pick East Coast, you'll receive what you need to complete the job.
Indian wedding music.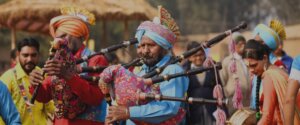 Satar, dohl, and other Indian instruments are often used in Indian weddings. Indian wedding festivities sometimes include traditional folk dance performances known as bhangra. Although the exact beginning date is unknown, it rose to popularity in the 1950s.
Fun Facts About the History of Wedding Music
Irish weddings music.
Irish music is known for its upbeat jigs and passionate songs, sometimes accompanied by a violin.
Greek weddings music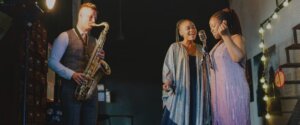 In a traditional Greek wedding, the whole wedding party usually dances to the tune of "Orea Pou Ine Nifi Mas." Its literal meaning is "How Lovely the Bride is."
The Kalamatiano is the name of the dance they perform. The energetic dance has been practised for millennia; some believe Homer mentions it in the Iliad.
Catholic wedding music:
Secular music is not played at Catholic weddings. Therefore, most churches forbid singing "Here Comes the Bride" or other well-known pop songs.
Jewish wedding music
A traditional Baruch Haba song is sung at Orthodox Jewish weddings whenever the groom arrives. The hymn, which means "blessed is he," has been performed for over a century to signal the groom's entry.
Music will play a significant role in your wedding, regardless of the type of wedding. It's incredible how many customs are still used today at weddings that have been celebrated for ages. We are confident that your wedding will be well-received by your guests, regardless of whether you play Ludwig Van Beethoven or Bruce Springsteen.
What Music Is Usually Played At Weddings?
1. Bridal Chorus, Wagner
This piece of classical music, often referred to as "Here Comes the Bride," is traditionally performed on an organ during the bride's procession. We've opted for Vicente Avella's classical piano arrangement if you want to retain some of the drama without sacrificing any of the tradition.
2. Canon in D, Pachelbel
Another option that is quite well-liked by brides. This stunning piece of music is brought to life when performed by a typical string quartet; however, we also like this arrangement of the song performed on classical guitar by Per-Olov Kindgren.
3. A Thousand Years—The Piano Guys 
There are a lot of couples who aren't sure what kind of music they want for their wedding process. Why not combine the best of both worlds by having a song of your choice arranged as an instrumental? Check out The Piano Guys for more classical covers like this piano and cello version of Christina Perri's song.
4. Glasgow Love Theme, from Love Actually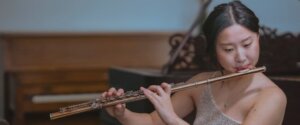 Incorporating a song from your favourite film soundtrack into your wedding ceremony is another method to personalise your event using instrumental music. If you don't know where to begin, start with Love Actually, sure to bring tears to your eyes in no time.
5. Marry Me, Train
It's an excellent pick if you're looking for a current tune but aren't sure what to go for. In terms of melody and lyrical content, it's perfect for a procession.
6. Somewhere Over The Rainbow, Israel Kamakawiwo'Ole
If you're looking for something distinctive, you can't go wrong with this lovely ukelele cover.
7. Wedding March, Mendelssohn
An old-fashioned recessional song, this is a popular option for weddings. This dramatic organ work is best suited to more extensive or religious settings because of its emphasis on high drama.
8. Arrival of the Queen of Sheba, Handel
Musically, this composition is appropriate for a performance's beginning and conclusion, even if it may have been written to represent an arrival. Ideal for more conventional types of relationships.
9. Don't Stop Believing, Vitamin String Quartet (originally Journey)
The string quartet performs a beautiful rendition of Journey's Don't Stop Believing, which hits the right mix between tradition and modernity in its classical rendition.
10. Signed, Sealed, Delivered, Stevie Wonder
The most popular option now, and for a good reason! The phrases "signed, sealed, delivered – I'm yours!" are especially poignant since you and your new spouse just signed the wedding register.
11. First Day Of My Life, Bright Eyes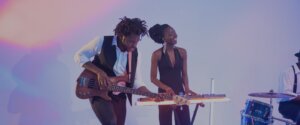 We recommend this delightful acoustic song if you're searching for something a little out of the ordinary for your wedding day.
12. Now That We Found Love, Heavy D & The Boyz
Looking for something genuinely unique? Ever since seeing Will Smith and Eva Mendes dance to this song after Hitch, we've adored it as a wedding music option. What do you think of the steps they're making?
How Old Is The Wedding Song?
Paul Stookey's breakthrough single from 1971, "Wedding Song (There Is Love)," has been covered by several artists, returning to the Billboard Hot 100 with versions by Petula Clark and Mary MacGregor, and is still often played at weddings. Stookey attributes the song's creation to divine inspiration.
What Is The Traditional Wedding Exit Song?
"This Kiss" By Faith Hill
This cross-over smash is a pleasant and unforgettable option for the wedding recessional for a love you can't stop. The video was recorded when Hill was pregnant with her and Tim McGraw's second child; thus, all of her outfits had to be reworked at the last minute. Choose a song that reflects how you and your spouse deal with life's ups and downs.
"How Sweet It Is (To Be Loved By You) By James Taylor
The Honeymooners Jackie Gleason's catchphrase inspired Marvin Gaye to record the song, which he did in 1975. At the time, Carly Simon, Taylor's wife, sang backing on this laid-back rendition. This is one of the greatest songs to play at the end of a ceremony to include everyone in the audience, regardless of age.
"Here Comes The Sun" By George Harrison
Harrison, the newest Beatles member, seldom receives credit for his songwriting. He not only penned this song's intricate chord progressions and fundamental changes, performed both electric and acoustic guitar in it, and added a Moog synthesiser—which was cutting edge in 1969—to welcome light and heat after a hard winter.
This song started to sound like a love song to the whole globe after his death in 2001. It makes a great wedding recessional song for older couples and those who have endured protracted, icy storms before finding one other.
"You're The One That I Want" By Olivia Newton-John
This popular song from the timeless 1978 movie "Grease" was not included in the original stage production. John Farrar created it to replace the Elvis Presley-inspired "All Choked Up" to accommodate actress Olivia Newton-vocal John's range. Randall Kleiser, the director of the movie, didn't like the song since it stood out from the rest of the music.
Thankfully, he lost the argument, and this upbeat duet became one of the most popular songs in contemporary music history. Although Sandy would be pleased with you for doing so, picking this cheerful song doesn't need you to wear leather trousers underneath your wedding gown.
"I Got You Babe" By Sonny And Cher
This option would go nicely with an earthy or boho wedding theme. Can you picture this music playing when a floral headdress is on your head? Cher gave a heartbreaking eulogy at Sonny's burial in 1998, although they divorced after nine years of marriage, praising his "unforgettable character." Make this well-known song in the wedding recessional inspiring and unforgettable for your guests.
They claim that our love won't cover the rent. We always spend our money before it is earned. I suppose we don't have much, but at least I'm confident in what we have.
"You Are The Best Thing" By Ray Lamontagne
The folk great Ray LaMontagne's music is a veritable gold mine of fantastic recessional tunes for weddings and first dances. The message is sure to be understood by your wedding guests when you pass them all as a newlywed couple due to the song's repeated chorus line of "You are the greatest thing."
What Is The Most Popular Wedding Hymn?
1. What Hymns Do Your Family Know?
This is for the convenient reason that they can sing hymns if they are familiar with them. Hymns are sung for both the guests and the couple since it's likely that neither of you will be able to sing more in your wedding ceremony. Here are some of the contemporary songs that are well-liked:
Praise my Soul, the King of Heaven

The Lord's My Shepherd (Crimond tune)

Love Divine; All Loves Excelling

Lord of All Hopefulness

Dear Lord and Father of Mankind

The King Of Love My Shepherd Is

Praise to the Lord, the Almighty
2. Pick Well-Known Church Songs to Sing.
Again, this is for practical reasons; the organist, choir, vicar, minister, or priest will all be familiar with them.
These are the hymns that people like singing the most! These can include more contemporary hymns, such as the following:
Come To A Wedding / Morning Has Broken

Make Me A Channel Of Your Peace

Be Still, For The Presence Of The Lord

How Great Thou art

Shine Jesus Shine
3. Choose Hymns That Suit Your Style of Wedding
If the structure of your wedding is traditional, pick hymns that fit the atmosphere.
Even while this doesn't imply four-square songs for around-square churches, something is incredibly gratifying about everybody singing along to classic hymn tunes when they are performed on church grounds.
But provided it's simple to sing, you can conveniently combine different hymn genres.
Jerusalem 

I Vow To Thee My Country—modern words

He Who Would Valiant Be—great words

At The Name Of Jesus—fun bouncy tune

Happy Day—gospel classic

Lord of the Dance—sadly, not all vicars will allow this

Guide Me, O Thou Redeemer—Cwm Rhondda – Welsh

Amazing Grace

Give Me Joy in My Heart—joyful tune

As I Kneel Before You—gentle lilting tune
Frequently Asked Questions 
What Was The Popular Wedding Song In 1976?
I'm Gonna Love You — Dave & Sugar
The pop/country combo Dave & Sugar, who found success with this 1976 single, is known for its lush harmonies. This type of music may serve as the focal point of the official wedding ceremony and needs to be performed before exchanging the ceremonial vows.
Who Picks The Song To Walk Down The Aisle?
You and your spouse might individually pick your processional music in private and keep them a secret until you are about to walk down the aisle to personalise the wedding entirely. 
Choose a song that embodies your feelings for your spouse, one they enjoy and would be happy to hear, or one that brings back a memorable memory.
How Many Songs Should Be In A Wedding Processional?
The wedding processional usually includes two songs, occasionally even more. At most weddings, the bride is given her song, after which the groom and the wedding party are given their different songs.
Do Bridesmaids Walk Down The Aisle To The Same Song As The Bride?
The Bride and her bridesmaids arrive at the sound of wedding music, which may or may not be a specific song for their entrance. Alternatively, a single song might be used by the whole bridal party. In front of the guests sitting are the Groom, Best Man, and Groomsmen.