Luna Park Venues, Sydney's Top Wedding Destination, is now available.
Luna Park locations in Sydney provides distinctive and exquisite locations with unrivalled views of the Harbour Bridge and Opera House, making it a highly sought-after wedding destination. Our mission is to give you and your guests a memorable wedding experience, and our committed Event Manager will be there for you every step of the way to make sure everything runs smoothly.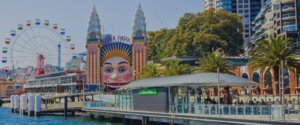 Luna Park Weddings offers the ideal setting for your special day, from intimate festivities for 60 close friends and family to lavish events for up to 1000 guests. There are six different places available, so you can pick the one that best meets your requirements. We can accommodate either a cocktail-style reception for up to 1100 guests or banquet-style seating for 60 to 600 attendees.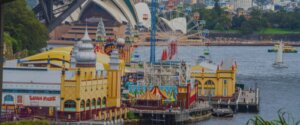 Our waterfront venues with heritage status provide unobstructed panoramic views of Sydney's famous Harbour Bridge and Opera House. The breathtaking views create a magical environment for your wedding, and our venues offer one-of-a-kind chances for amazing photos.
Imagine having these legendary places serve as the backdrop for some of your most treasured memories. You and your guests can also enjoy the beautiful views from the outdoor balconies of the Crystal, Grand Ballroom, and Palais.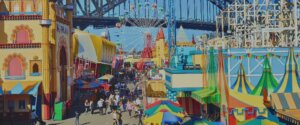 It's important that your guests have convenient access, and Luna Park Venues provides that whether they choose to arrive by car, train, or ferry. We recognise how important it is for your loved ones to travel without hassles on your big day.
Our skilled wedding team is committed to making sure that your wedding day is one that you will never forget. We are available to help you with every aspect, from preparation to implementation. Our in-house culinary options are sure to please your palate, and your indoor ceremony can accommodate between 60 and 200 reception guests.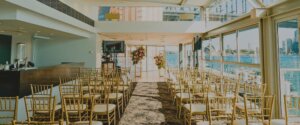 Depending on your individual needs, the price per head ranges from low $205 to high $. Additionally, the event will last a full five hours, giving you plenty of time to celebrate and make priceless memories.
Please be aware that all music must end by 12:00 AM in order to abide by noise ordinances. We want your wedding to be a once-in-a-lifetime event that will live long in your memories.
Make Luna Park Venues your wedding venue, and allow us to assist you in planning a magical, lovely, and memorable event.