Finding the perfect wedding card for your soon-to-be-married lovers can be difficult, and after you get home, you may find yourself at a loss for what to write on that card. The good news is that a wedding card can take any form you like. There is no need to go to great lengths or use flowery language in your message of congrats for the ecstatic couple's wedding.
You probably have received a wedding invitation or other particular mail that made you grin as you run your fingers over the envelope. Include a "Congrats!" or "Best Wishes!" along with your expression of gratitude in the wedding card you send the happy couple. Including a handwritten note shows that you care about the recipient.
You can include humorous or heartfelt messages for the happy couple. Feel free to share your thoughts and feelings however you see fit. Include an image of you and the newlyweds in your wedding card for a special touch.
The words you write on a wedding card should be carefully considered to convey how much you care about the newlyweds. As a result, there is no such thing as a generic wedding card message.
If you're scrambling to find the perfect words for a wedding card, you've come to the correct place. Here are some suggestions and examples of what to put in a wedding card, ranging from humourous to casual and formal. 
But first, let's get started with some basic etiquette you need to consider when sending your wedding cards. 
Basic Wedding Card  
If you want to congratulate an engaged or newlywed spouse, you'll almost certainly want to do so with a wedding card. When responding to an invitation, it is customary to send a card to the happy couple at the reception or within a few weeks after the ceremony. You can also send a magnetic card to a small wedding. The happy couple welcomes well-wishers at any time!
There is a wide selection of wedding cards to choose from. Standard greeting cards can be found at many quaint stationery stores and on the web at retailers like Minted, Etsy, Paper Source, and Shutterfly. You can use a handmade card, gift marker, or a digitally created wedding message.\
You can forego buying multiple wedding cards because any of the options above will do. To guarantee the happy couple gets a card from you, you can either send one ahead of time, drop one at the reception's card box, or leave it on the gift table.
Card Etiquette: The Dos and Don'ts of Wedding Cards
There are a few guidelines you should keep in mind when crafting the perfect wedding card.
The following are some suggestions for what you should and should not include in your wedding card. Some of these suggestions pertain to standard wedding protocol, while others are good advice.
Dos
Be yourself; don't try to fool anyone. The perfect wedding card messages come straight from the heart. Don't try to express your emotions in writing using language you wouldn't use in a normal conversation.
The card should contain greetings for both pairs. Wedding cards are typically addressed to the newlyweds as a whole rather than just one of them. On their wedding day, they want to be addressed as Mr. and Mrs.
Get your thoughts together in advance. Write your statement on a separate paper before committing to the wedding card. You'll have a simpler time keeping your thoughts in order and avoiding blunders. 
Don'ts
Stay moderate when composing the message. Keep your messages short and to the point. While you certainly want to convey joy or share a unique story on the card, the small space does not allow for lengthy stories or remarks. Don't go on rants and raves in an email; save that energy for a phone call or in-person conversation.
Do not leave any mistakes in your card. It seems untidy to just scratch out the errors and keep writing over them. You can fix your mistake with correction fluid (like White Out) or get a new card.
Do not leave any grammatical errors. Before sending or dropping your wedding card, double-check that you haven't misspelt the bride's or groom's name anywhere in the note.
Only add a little of your flair to it. Cards for a wedding are an excellent way to show your affection;  there are better venues for doing so.
Wedding Card Considerations
Before you start crafting your message, you might want to think about the following:
Your relationship with the couple

. Including as much detail as possible on your wedding card is essential. However, the information you include should be directly proportional to your familiarity with the pair. 
Your letter to the newlyweds should emphasise any special relationship you share with the happy couple. A simple celebration note to relatives and close friends is a perfect fit.
Point out any fascinating quirks in their personalities that set them apart

. In your card, describe the pair based on their traits. A witty one-liner may go over the heads of a more reserved couple, but your formal congratulations will be much appreciated.  

The couples shared religious beliefs

. If the bride and groom are spiritual, including a verse or message from their faith in the wedding programme might be a touching gesture. However, some experts suggest avoiding incorporating religious terminology in the wedding invites, even if the couple shares the same faith.

Whether or whether you intend to attend the wedding. Your absence from the marriage does not require an explanation, but expressing your regret is appreciated. If you can't make it to the wedding, at least thank the newlyweds for inviting you.
What to Write on a Wedding Card
Formal Wedding Wishes
Crafting formal wedding wishes is especially perfect if you receive a wedding invitation card from a couple you aren't close to. Despite its lack of customisation, this type of letter nonetheless conveys your best wishes for the lover's future together. Include specific details about yourself to make the letter more heartfelt to the recipient.
Here are top examples: 
Best wishes for a marriage that lasts a lifetime!

I pray that this beautiful union brings you both immeasurable happiness.

May you find love and joy that lasts throughout the years ahead.

I pray that today is the first day of many beautiful days to come in your life.

May you have a happy and loving life together.

Best wishes for the first day of the rest of your lives together.

May your love shine more brightly each day as your love grows?

May you find love and happiness for the rest of your lives.

Keep in mind the significance of this day and your vows forever.

Best wishes to the happy couple on their wedding day and married lives.

May the two of you find happiness beyond your wildest dreams.

I pray this is the first day of the rest of your lives spent together.

Best wishes for a beautiful and fruitful future together.

I wish your love for each other deepens as the years pass.

May you have a wonderful and prosperous future together.

Best wishes on your recent nuptials! I hope it turns out well and lasts forever.

May you have a wonderful wedding, and your love lasts a lifetime.

Your love for one another should grow stronger with each embrace.

Thank you for inviting me to share your joy and witness your commitment to one another on your wedding day.

I hope you two have a wonderful life together.

The best of luck to the happy couple. Congratulations!

All the love in the world to you.

Seeing your relationship flourish is a pleasure. A toast to you!

Nothing beats a party dedicated to the one you love.

The beginning of the end is today. Best wishes on your big day!

May the love you share today last forever.

Your marriage will be blessed.

Cheers to a happy future as you continue down this path of love!

Keep loving each other without conditions. Congratulations!

I hope you're filled with happiness, love, and joy today and always!

If you always remember to love, every day will be as good as today. Congratulations on your wedding day!

Today is the first day of the rest of your life, and it will be filled with joy and love. Cheers!

I feel privileged to be a part of your wedding day. Please accept my gratitude for including me in this.

Your affection is so powerful it fills the space around you. Best of luck!

Your future be brimming with love and kisses.

suggestions for a wedding card message
Funny Wedding Wishes
Jokes at weddings aren't limited to the rehearsal dinners or the wedding toasts. Big emotions and deeds, such as delight, anticipation, dedication, and more, are all present at weddings. Make the happy couple laugh with a short, humorous statement on their wedding card. The newlyweds will appreciate it.
Try any of these: 
Congratulations, you two lovebirds!

What a fantastic celebration, thanks for the invite! Congratulations!

If you want your marriage to last, keep falling in love with the same person.

Enjoy every part of today because the real spouse job begins tomorrow.

I enjoyed the free booze at this event, and I hope your marriage is filled with immeasurable happiness, as I feel now, forever.

If you want to know how to have a happy marriage, read on. Oh no, that has yet to be discovered. Just be yourselves and have fun!

You've successfully given up your independence and anonymity, so congrats!

You should never forget that today could be the best day of your life. You're on the downhill slope now. Warmest regards.

Your new husband has my warmest wishes. What they're getting themselves into is unknown to them. They love you no matter what, thank goodness!

You finally have someone to share your terrible jokes with!

It's for the best that you two are finally connected. You are the same individual inhabiting various bodies.

Eat, drink, and get hitched.

Congratulations! Take this advice: if you want your furniture to last, don't combine it with other people.

Even though you've only just begun your life together, you are starting to resemble one another.

Marriage is a union between two people, one of whom will always remember the anniversary, and the other will always forget.

Please don't botch this! But if you do, you can keep my present anyhow… Congrats!

To the happy couple: May you be able to tolerate each other forever.

It's a blessing to have found the one person you would rather annoy forever and ever and ever. Congratulations!

Marriage is the only place where the phrase "Yes, Dear" has no effect.

Getting hitched is like enrolling in the world of theatre. All genres of acting, from comedy to drama to tragedy, are open for your rehearsal. Congratulations.

If you've been able to ignore the minor annoyances thus far, you've got my congratulations and best wishes.

You've combined households to the point where you share a bed, a TV, and a washroom.

Congratulations! Please accept my sincere gratitude for releasing me from [insert name here].

All I can say is, "at long last!"
Christian Wedding Wishes
Nothing is more appropriate than a message drawn from the Bible if the newlyweds are staunch Christians. It is a beautiful way to kick off a marriage with the support of loved ones. This wedding card style is suitable and incredibly personal for a religious marriage and ceremony.
Here are a few examples: 
Through Christ, anything can be achieved.

A strong faith in God can do wonders for your marital confidence.

A happy married life is possible when both partners submit to God as their ultimate authority.

Christ-centred living guarantees a happy marriage.

The love of God teaches us how to love one another.

Believing that God wants us to succeed gives us strength.

Christ has made a way for us to enter any and every door.

To those who obey God's rules, his love offers the assurance of a fulfilled life.

Loving God and revelling with others in his promises is the path to contentment.

Put God first if you want your marriage to last.

I pray you will experience a life of love and joy through Christ.

When we put our faith in Christ, we access every blessing in life.

We receive abundant blessings when we acknowledge God as the source of our happiness.

When God is prioritised, life is full of fun.

A life of grace and contentment awaits the couple who worships together.
Welcoming Wedding Wishes
Why? Because you probably wouldn't tell your favourite future sister/brother-in-law the same thing you'd tell your long-lost pal of five years. As the saying goes, "family first" in the South. This is a great opening line for a wedding card to a fresh family member and should be followed up with something more heartfelt.
Here are a few you can try: 
Thanks for the invite. Hello, and welcome to the tribe!

"I feel so lucky to have a new sister/brother in my life."

We are overjoyed that you are the person [name] has finally found to be "The One."

We're very excited to welcome a new member to the family today!

We send our undying affection and warm embraces from your new family in [place].

"May life be filled with joy and love for the two of you. All the best!

We are so blessed to have you all in our lives. We appreciate being included in the celebration of the Big Day.

The new addition to our family is quite remarkable. Fortunate us!

You've always been treated like one of the gang here. We're relieved that it's official at last!

As the years go by, may the affection you share today deepen.

"May the years ahead be filled with inexhaustible joy."

Love that lasts a lifetime is a gift that can't be opened immediately. It's a present that matures and continues to astound forever.

When working together, "there is no hill that cannot be conquered."

We wish you a lifetime of happiness together as husband and wife, brimming with confidence, admiration, and love.
Wedding Wishes for a Friend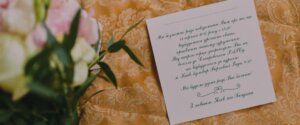 When invited to a dear friend's wedding, finding the perfect balance between looking official and feeling comfortable can be challenging. Respect yourself and your friendship by always being honest. A wedding greeting of this sort allows you to get more intimate with the couple.
A toast to romance, humour, and a happy ending.

On this particular day, I want my dearest friend to know how much her happiness means to me. Finding that specific person in your life is a tremendous accomplishment. Congratulations!"

Being married to you brings you as much joy as our relationship has afforded me.

I'm ready to share you with the world because [Name] brings out the best in you for no other reason. Congratulations on finding the love of your life!

There isn't another person on this planet who deserves happiness more than you, my friend. I'm excited to see what the future holds for the newlyweds—congrats!

By being my friend, you have enriched my life immeasurably.

Our friendship has brought me so much happiness, and I hope the same for you.

Best of luck to you in finding a loving companion.

Everyone needs a dependable, kind, and adoring person in their lives. To think that my closest buddy has found true love makes me joyful beyond words. To the happy couple: congratulations on a long and fulfilling honeymoon.

It's unbelievable that we have been friends since we were kids, but you eventually tied the knot. But it did take place, and now you're on your wedding day! Have a happy, healthy, and loving relationship for the rest of your life.

We're thrilled to be able to share in your happiness on this special day.

Compared to other significant days in our lives, today is without peers.

The fortune teller we saw in Las Vegas ended up being accurate. It sounds like you finally connected with your dream date—best wishes to the happy couple.
Wedding Wishes for a Colleague
Remember that you'll want to generally keep your message informal and standard when writing a wedding wish card to a colleague. Finding an encouraging wedding phrase and passing it along to the soon-to-be weds is a terrific idea. Your connection with a colleague will, once again, heavily influence your writing. Check out the section on what to write in a wedding card for a buddy for some ideas on what to say to a close coworker who is getting married. If you don't already have them, these greetings are ideal for use in the workplace.  
Examples:
Congratulations on finding your perfect match!

May your love lasts forever.

I pray that the fire of your love never goes out.

Warmest regards!

To your health and longevity as a couple!

Many happy returns on your marriage!

I wish the best for you right now and forever.

Whenever I see you two together, it makes my heart happy. Warmest regards!

Lots of admiration for you today and forever.

I hope you two have a happy and prosperous marriage.

Seeing such unadulterated affection is a rare treat. Congratulations!

If you listen to your heart, you'll end up with a partner for life.

May you have a long and happy future together!

I'm thrilled to celebrate this milestone with you.

It's lovely to hear of your recent wedding. Both of you have my best wishes.

Sending you warm wishes for today and always.

We're thrilled to help mark this momentous occasion for you two.

Our love story has just begun. Have a good time!

It is a privilege for me to spend this day with you.

Best regards!

I hope you two have a wonderful, prosperous married life.

Best of luck to you and your significant other!

I can only imagine how lucky your lover is if you're the same kind of partner to them as you are to your coworkers!

Wow, I'm overjoyed for you. Congratulations!

Your marriage will be blessed.

Countless warm wishes for you today.

Seeing you this pleased is a blessing. Best wishes for the future!

You have a fantastic marriage future ahead of you. I hope you enjoy your newfound happiness with your significant other.

This begins a lifetime of happiness, fun, and devotion.

Cheers to the good times ahead!

Finding your true love is a gift. YAY! You finally found yours!

You're going to shine in your new married life.
Meaningful Wedding Wishes
A heartfelt card or letter is always appreciated during a wedding. A sincere wedding card is the perfect token of your congratulations at this time of joy and anticipation.
Don't let the passion that started your adventure die out as the days pass.

Don't let anything come between you and the one you love.

Remember that you have my undying affection and unwavering backing as you make this life-altering decision.

When times get tough, remember to lean on the unwavering support of your love.

You two are examples of how trusting one's instincts may lead to a lifelong partnership in love.

Always remember the spark that ignited your romance. Keep sight of the affection you share for one another.

Hold your love close; it has the power to change the world.

If you value your partnership and each other, everything else will work out.

Your love for each other is the only thing that matters. You have my sincerest admiration for deciding to commit.

Your bond cannot be broken. Respect and value the affection you share.

Never forget that love is stronger than any obstacle.

If you respect your partner, you'll be ready for anything.

A marriage where laughter is prioritised is a marriage that will last.

It's beautiful to hear about your recent wedding. Please remember that you can rely on us whenever you need us.

If you prioritise your marriage, it will thrive.

No matter how busy you both may be, remember to always set aside some time for one another.

Your most cherished wish has been granted. You should always remember how this hurts. Warmest regards!

I hope the memories of today never fade.

Real love conquers all. Make it your north star as you set out on this new adventure.

Spending time together should be a top priority if you want your relationship to last.

True love can only be found when one's intentions are pure, as evidenced by your marriagFocuscus on the love that brought you together when times are challenging.

You two were meant to be together, so savour every second you have.

Keep your focus on what matters. Maintain the spark through mutual admiration and unrequited affection.

The power of prayer can preserve your union. And always be proud to ask for help. Congratulations!

The path ahead may be rocky, but remember that love ultimately wins.

Keeping the love alive and well in a marriage takes effort, but if anyone can do it, it's you. Cheers to a happy marriage that lasts a lifetime!

You two are living proof that pursuing your heart's desires may lead to nothing but pleasure.

Marriage is a lifelong commitment with countless upsides. I applaud you for making this commitment.

You two are the definition of a soul-match relationship. Seeing your love in action is a privilege.

You two are an example of other couples thinking about taking the plunge. I appreciate your thoughtful leadership.

Seeing the love you two share is very remarkable. To a happy and healthy life together, cheers!

Things will fall into place if you lead with love. Don't ever stop remembering what brought you two together.

If you prioritise your marriage by prioritising each other, you will see it flourish.

A foundational quality of happy relationships is mutual respect. If you remember this, you will be pleased for the rest of your life.

If you two can keep the communication lines open, your union will last forever.

Don't let anger ruin your sleep; remember to laugh a lot. These basic guidelines are the secret to a happy and fulfilling marriage.

Seeing the two of you together fills me with happiness. You exemplify the very definition of love.

If you always remember to love, you'll have good days.

Keep the company that will support your marriage. Do not let disturbances from the outer world enter your home. Many happy returns on your wedding day!
Wishes for a New Family Member
If you are celebrating a family member's wedding, you should make a ridiculous wedding wish. Welcome their new spouse into the family with warm words written on a handwritten card. Whether you're writing words for your mother, father, or siblings, these family-friendly wedding wishes will likely hit the mark. One of the following expressions could inspire your unique wedding card wording. 
Best examples include:
Warmest regards. You're now a part of the family!

What a tremendous blessing to have found a new, beloved family member.

A great new addition has been made to our family. We're overjoyed to participate in your celebration of love and commitment.

I'm blessed to have you as a family member. Let's toast to a long and happy future of shared memories.

We're thrilled to welcome a new family member into the fold today. We toast to more frequent get-togethers of the clan.

We adore the two of you. We appreciate you including us on this joyous occasion.

Seeing the two of you together is the most heartening sight in the world. We're glad to have you join us.

You're one of the gang now, man. Our doors are wide open to you. Congratulations.

The addition of you to our family has made us stronger. Cheers!

One of the most significant days in our family's history. We cherish having you in our midst.

I've known in my heart that you belonged among us from the moment we met. Congratulations!

You are an excellent addition to our family. Be a part of our wild and crazy clan.

You've always given off an air of quiet confidence that's a fantastic match for our relaxed household. In short, I can't wait to hang out with you again. All the —allin the world to you.

We couldn't help but fall for you. We appreciate your undying devotion to them. 

I wish you many more joyful celebrations together.

You're joined with more than just your spouse; you're joined with us forever.

Congratulations! May the Lord shine his favour on your marriage.

Never before has someone brought our family so much happiness. It's great to have you here; we're glad you're you.

It's undeniable that the two of you were meant to be together. Stay on that path, and you'll have a wonderful marriage for many years.

To put it simply, you make a great couple. I'm relieved the paperwork is finalised so we can finally be a family. Congratulations!

You balance out their yang perfectly. Continue to encourage and inspire one another. You two are perfect for each other. You're now a part of the clan!

Please ask God to continue to shower his favour on your marriage. We're thrilled to have you as part of the family.

You are an indelible part of our much-cherished family tree. Many happy returns on your marriage!

We couldn't be happier to have you among our family members. Our affection for you is undying. You're now a part of the clan!
Wedding Wishes for a Daughter or Son  
The marriage of a kid is a highly significant life event. You are the only one who has known your child from birth, and this new spouse may be the sole individual who ever truly knows your child. Make an emotional speech to commemorate the event on your child's wedding day.
Here are top examples: 
I'm delighted with the stunning young man/lady you've developed into. Congratulations on beginning this new adventure.

As your mother, seeing you two happy and married makes me happy for you. I'm so excited for you two that my heart could burst.

I've seen you develop into a great young lady/gent. Never doubt that I will always be there for you. Congratulations!

You're no longer my baby but taking on an entirely different position in life. Best wishes and unending love are what I desire for you.

Seeing you wed the love of your life fills my heart with joy. I knew you'd eventually meet someone who loves you as much as I do. To your eternal pleasure, here's raising a glass.

I wish for you both the same joy that you've brought me. Have a happy and prosperous marriage.

You've always been a particular person to me, and it makes my heart happy to realise that other people feel the same way. Many happy returns on this beautiful day!

I've always felt you were destined for greatness, even before birth. Don't let getting married cause you to abandon the morals and ethics that got you this far.

It's an honour to celebrate your birth with you, daughter. I hope the best for you in every endeavour you do.

It's a joy to see my lovely daughter/son getting hitched. I wish you and your spouse a lifetime of love and happiness on this great day.

Finding someone for you to love is one of life's greatest pleasures—all the love in the world to you.

It's been a privilege to bring you up. I'm very happy for you that you turned out to be such a caring, considerate, and loving person. Happiness and love be with you forever.

You've been blessed beyond measure to have found your one true love. Don't let anyone or anything change your unique love for one another, and always be yourself.

Observing your happiness in love has been a joy. Seeing you grow up is one of the best things that ever happened to me. You have my undying love today and forever.

Your love is the brightest love I've ever seen. Spread more pure love, and your relationship will last for all time.

I knew you were unique the moment I set eyes on you. It has always been a dream of mine that you would find true love with someone who appreciates you for who you are. I'm so happy that the time has finally come!

You two make the most stunning bride and groom I've ever seen. As you begin a new chapter, may you shine brighter than before.

You've always been such a caring young person. It's an honour to see your relationship develop over time. To the two of you, I wish you eternal happiness.

Despite your marriage, you will always be my little girl—best wishes on your wedding day, my sweet little girl/boy.

This is one of the most incredible days of my life, right up there with your actual birthday. I hope your marriage is a happy and successful one.

I'm overjoyed to see you take this next step in your life. I do not doubt that you will make a wonderful spouse. Congratulations! Having been by your side from the start, I count it a great joy to witness your marriage today. I adore you so much.
Wedding Wishes Card Format
The best wedding card messages are personal, heartfelt, and written from the sender's perspective. Don't worry if you need help finding the right words to express yourself. To help you figure out what to put in a wedding card, this post has some sample texts you may use as a starting point and clear guidelines to follow.
It's time to offer congratulations. This common term is a terrific way to add personality to your wedding welcome, regardless of your preferred writing style.

Include a heartfelt, personalised wedding wish. Write sincere wedding wishes for the newlyweds. Think about your connection to the pair before filling in the gap. You can also include books that you recommend the newlyweds to read.  

Please express your gratitude to the pair.  Leave room in the message to thank the couple for asking you to share in one of the most important days of their lives.

Use a heartfelt farewell to sign off. Before you put your signature on the card, say something kind to the newlyweds.
Congratulations Messages
It's common practice to extend congrats to the happy couple as part of wedding greetings. It's a chance to congratulate the happy couple on their successful soulmate search and show them they have their friends and family's support. No matter the side of the aisle you find yourself on, a simple "congrats" will do. 
You can't go wrong with a heartfelt message of congrats for the happy couple's wedding, whether you've known the bride's family for years and the groom for only a few hours or know them both well. Start your wedding wishes card by following step one, choosing a congratulatory message below, or adding your own words.
Examples:
How fantastic that the two of you have found each other.

Champagne and cheers are in order here.

As the years go by, may you grow closer as friends and experience all joy that existence has to offer together. Congrats.

I wish you and your spouse a marriage with love, laughter, passion, and comprehension. Our sincerest wish is that your happiness will never fade. Bravo!

The wedding day will pass, but the love you share may last a lifetime. What a lovely couple, congratulations!

I pray that your love for each other will remain unwavering even as you weather life's inevitable storms. Happy wedding day wishes to the happy couple. Congratulations!

How wonderful that you've found each other! The best part of your journey has yet to come.

Best wishes to the happy couple on their wedding day! I hope you have a wonderful wedding and make memories that will last a lifetime.

I'd want to offer my congratulations on your recent marriage.

The two of you make an excellent pair. I'm overjoyed for you both.

"Two becoming one" is a beautiful concept. Congratulations!

Sincere best wishes.

Best wishes, with all my love and affection!

Best wishes for a beautiful marriage and a lifetime of happiness!

I am overjoyed for the two of you as you start your married lives together.

Seeing the two of you commit to the future this way is lovely and encouraging.
Casual Wedding Wishes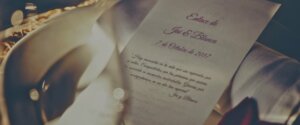 After the event, when the newlyweds receive their wedding wishes cards, they will delight in each one for its unique reasons, especially for the people who sent them. When penning your wedding card, just be yourself and let that come through. If you prefer a more laid-back approach, there's no reason to overcomplicate your well-wishes. Just add something heartfelt to your congrats to make it very memorable.
Examples:
Warmest regards!

I'm overjoyed for you!

I hope you find the love and joy you deserve.

Best wishes for a prosperous marriage.

Sending you positive vibes for today and always.

I'm overjoyed to share in your happiness on this special day.

Sending you warm wishes for a joyful future together.

I hope you get whatever you want in life.

Things will inevitably evolve, but I hope what remains constant is your undying love for one another.

You've restored my faith in genuine love. And you'll stay united to the end, so I pray that my trust in you will be unshakable.
Final Thoughts  
Weddings are happy occasions because they unite the newlyweds and their loved ones. Congratulations to the happy couple with a card from our extensive wedding stationery collection. 
A creative wedding card, especially one with the appropriate words penned inside, is the ideal complement to individualised wedding presents. You can even include one of these heartfelt messages in a wedding album. Wow, what a thoughtful gift to give the bride and groom on their wedding day! The wedding bells are in the distance.
Frequently Asked Questions  
How to write a wedding wishes card?
The standard format for wedding greeting cards looks like this: I'm happy for you and wish you the best. What do you want for them in their future together? What a perfect match they make. We appreciate you sharing in their joy on this important day.
What do you write on a congratulations card for a wedding?
If you could not attend the wedding because you forgot to submit the card beforehand or cannot participate in the event, include a note conveying regret.
Ensure that your wedding wishes are on theme, feature a personal touch, are heartfelt, and only contain humour when appropriate by following these guidelines.
Should I write a formal wedding wishes card?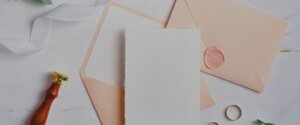 Most wedding invitations call for formal wedding wish cards, often seen as a sign of respect for the newlyweds. Consider adding a touch of personalisation to some classic wedding wishes to make the message more meaningful to the newlyweds.
How should I send my wedding wishes?
Sending wedding wishes to those who will soon become your spouse is a common practice and a meaningful way to recognise this momentous occasion.
These wedding greetings might be the most personal and touching, as the two will share the rest of their lives.
Many newlyweds open the cards and letters they've written to each other on their wedding day. There is no change in my affection for you.