Whether you forgot to buy the bridal shower gifts or just happened to be a last-minute guy, we got you. Don't panic; you might buy a gift that isn't well thought out. Here are some creative ideas for you to choose from. We earn a commission if you purchase these gifts from the referral links provided. 
At a Glance: 5 Favorite Last-Minute Bridal Shower Gifts
If you happen to be in a rush and are desperate to find a perfect gift but didn't have time to plan, here are five of the most popular gifts people get for brides to be:
A set of lingerie.

A wooden cookbook.

 A necklace with the couple's initials.

A heartfelt letter addressed to the couple.

A handcrafted or painted vase or pot. 
Procrastinators Will Love These Last-Minute Bridal Shower Gifts (Review)
Most brides will agree that bridal showers are tedious and challenging to plan and host. After months of planning, it is only fair to get the bride a gift to show support and affection. If you kept putting it off and suddenly realised you don't know what to get, here are some well-thought-out gifts you can get for the bride. 
1. Bath And Body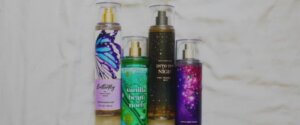 All ladies love taking care of themselves, so they will appreciate this gift. The bath and body gift set is timeless and will be helpful to the bride. You can get her body lotions, lip balms, mineral soaks, shower gels, bath salts and soaps. 
2. Ring Holder
Ring holders are trendy gifts in bridal showers, and everyone will think you carefully planned for the gift to give her. They will also be beneficial to the bride. 
3. Sexy Lingerie 
Get the bride a beautiful set of lingerie to surprise her groom on the wedding night. You can give her discreetly if the setting is too public and ask her to open the gift later.  
4. Scratch World Map
If the bride likes adventuring or travelling, try getting her a scratch world map. She gets to scratch off places she has been to, so this is the perfect gift for a travelling enthusiast. You can even get one for the groom as well. 
5. Makeup Bag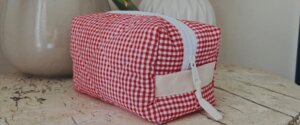 This cute makeup bag will prove an inseparable companion for the bride. She can carry it when packing for the honeymoon and a destination wedding. The bag is beneficial and will be deeply appreciated. 
7. Recipe Book
The wooden cookbook is the perfect gift if the bride loves cooking and spending time in the kitchen. She will get to write down as many of her favourite recipes as she wants, and she can even end up passing them down to her daughter in future.               
8. Wedding Hanger
Are you looking for practical gifts that the bride can keep for a long time? A beautiful wedding hanger will be the perfect gift to get her then. It will help make the wedding day more unforgettable for her. 
9. Initials Necklace
This creative gift allows you to get adventurous with the initials you use for the couple. Make this gift feel special for her to hold on to it and the memories. 
10. Planner
If the bride likes keeping detailed lists and charts to plan her day, maybe a planner is her gift. Almost everyone has a planner, so you can't go wrong with this one. 
11. Couples Journal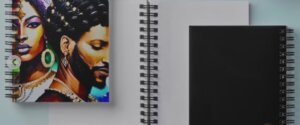 This is a thoughtful idea for a gift that both the groom and the bride can use. The journal will help them record most of their memories, making this an excellent gift for the couple. 
12. Personalized Chopping Board
The personalised chopping board is an all-in-one kitchen tool for the bride who loves cooking and spending time in the kitchen. 
13. Personalized Beach Hat
If the couple plans on having their honeymoon at the beach, then a beach is a great gift. 
14. Newlyweds Pillowcases
How about helping the newlywed couple upgrade their new bedroom? Get the bride and groom some high quality and beautifully designed pillowcases that make their bedroom look elegant. 
15. Personalized Flower Pot
Is the bride a plant lover? Does she enjoy passing her time in her garden planting, weeding or watering plants? Get her a flower pot that is personalised to match her desired tastes. 
16. Wedding Invitation Photo Frame
This adorable gift is designed to hold an invitation for the wedding on one frame and another frame for a wedding photo. 
17. Unique Drinks Tray
Get the bride a tray for holding champagne bottles and other drinks. Find one that is uniquely patterned to fit her taste.
18. Personalized Coasters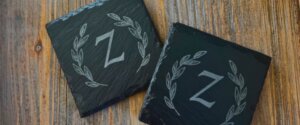 Try upgrading the new couple's living room by getting a chic and unique coaster designed to match their rooms' interior. Personalise the coaster based on their tastes. 
19. Personalized Air Pod Case
Don't you just hate losing your AirPods? You can get the bride and air pod case to help her keep her air pods safe.
20. Mrs Clutch
Try getting the bride a clutch whose design is personalised to her taste. Find one that is gorgeous enough for her to wear to the dinner party. 
21. Letters To The Bride
You can write the bride a heartfelt letter expressing your happiness and congratulating her on her wedding. This is the perfect gift from a close friend to the bride during a bridal shower. 
22. Essential Oils Diffuser
Get the bride this essential oils diffuser that will help her spread the natural fragrances around on her wedding day to create a surreal experience. This is a well-thought-out gift that the bride will be very thankful for. 
23. Personalized Robe
Get the bride a cute or sexy rob. Personalise the robe to the bride's taste. Robes are very comfortable and helpful, and the bride will most likely be using your gift in her day to day life. 
24. Sleep Set
Get a beautiful sleep set for the bride to ensure she gets to sleep peacefully before her big day. Nobody wants the bride to have eyebags on her big day. 
This set includes eye masks, cosmetic bags and soap bags. 
25. Hand Painted Tea Pot
You can also get the bride a beautiful teapot that is hand-painted. These gorgeous pieces will make her kitchen look more elegant and classy. When you give her this piece, no one will ever doubt it was a last-minute gift. 
26. Personalized Luggage Strap
Luggage straps ship fast and therefore make a perfect last-minute gift. The luggage straps will help ensure the safety of the couple's luggage as they travel on their honeymoon. Ensure to personalise them to the bride's taste. 
26. Weighted Blanket
Get the bride a premium quality weighted blanket to help keep the couple warm and comfortable. This gift is unique and will be well received by the bride. 
Handmade Sister of the Bride Gift Ideas
Anything handmade can be exceptionally sentimental, owing to the time and effort taken in creating the piece. Getting the bride such a gift will make it more memorable. Remember to personalise the gift to match the bride's taste. 
27. Handmade Candle
Get the bride a beautiful handmade scented candle. They are straightforward to make; just use candle wax, flower petals and her favourite perfume to mould the candle. You can also buy a handmade candle from a store. 
28. Photo Collage
Get all your shared photographs from your old photo albums, collage them and frame them. Sign it off with a beautiful message and gift the bride. Most brides will tear up due to the surge of emotions from the beautiful memories.
29. Handmade Wedding Day Journal
Prepare a wedding journal for the bride to fill. This unique gift will help the bride keep track of her activities, ensuring everything runs smoothly. You can attach a sweet message to the journal. 
30. Throw Blanket
If you love to knit and sew in your free time, try making the bride a comfortable throw blanket. This gift is handy, and she'll always carry the blanket with her. 
31. Handmade Bath Bombs
Make some homemade bath bombs for the bride, and remember to use her favourite fragrances. You can always search for quick recipes or buy some homemade bath bombs from the store. 
32. Handwoven Throw Pillow
A handwoven pillow will pair up excellently with the blanket you knitted. This combination of gifts will appear very creative. 
33. Handmade Cutting Board
You can make a cutting board from scratch or transform old boards, remodelling them into elegant handmade chopping boards. You can mix the colours creatively, but always remember to match the bride's taste. Handmade chopping boards are also available in shops. 
34. Hand-Painted Bowls And Plates
Those with crafting skills can craft or model their plates and paint them with beautiful designs. You can also purchase plates and redecorate them. Have fun. 
35. Hand-Painted Mug
Craft your mug using your wood carving skills, or model one using clay or porcelain. Paint the mugs with creative colours and gift them to the bride. 
Bottom Line
It can be challenging to keep up with the weddings during the wedding season. If you forget to buy a gift early, don't panic. Get the bride a simple gift, and remember not to overdo it. 
Finding the perfect gift can be tedious and painstaking. Hopefully, the list we compiled narrowed down your search, and you eventually managed to get the bride the gift perfect for her. All the above gifts ship very fast, so don't worry about going to the party without a gift. 
Top Recommendation 
The recipe book is my go-to gift. The gift is timeless and can be used for a long time. Remember that the perfect gift is based on the bride's character. Get a gift personalised to fit her tastes.