Feeling nervous about proposing to your loved one? Struggling to come up with proposal ideas? Need someone to do the groundwork for you in the lead up to popping the question? There is no harm in getting people to help you with your proposal to make it extra special, romantic and unique to you both as a couple. The companies below can really elevate your proposal to make it the special beginning to your forever story.
These companies offer their services Australia wide. If you're looking for a more local planner, keep scrolling for some Sydney, Brisbane and the Gold Coast, Melbourne, Adelaide and Perth.
Australia wide Proposal planners
Unforgettable Proposals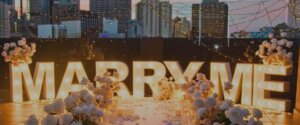 https://www.unforgettableproposals.com.au
Focusing on being unique, creative and a heavy emphasis on attention to detail, Unforgettable Proposals also offers Proposal Packages based on your location. They even have a Proposal Masterclass to really nail this exciting and beautiful moment.
My Proposal Co.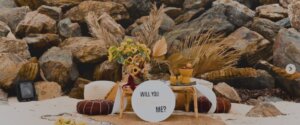 My Proposal Co forms the basis of their proposal planning on getting to know you and your partner so they can guarantee a completely individual proposal. The cornerstone of their business centres around an initial consultation to make a unique proposal, but also offer packages of fully planned ideas if you know that it is going to be the best idea for you and your future love.
Red Balloon
https://www.redballoon.com.au/proposal-ideas/
Not so much a proposal planner, but a great resource for proposal ideas Australia wide. And for those struggling with ideas and on a budget, Red Balloon could be a great option for you. From candle-lit dinners with a harpist, kayaking, private helicopter tours there are some really romantic and private options here.
Sydney Proposal Planners
Inlight Studios
https://www.inlightstudios.com.au/packages/proposal-packages/
Centred around "creating the perfect moment", Inlight Studios has four separate proposal packages with multiple inclusions in each package.
Pretty Picnics
https://www.prettypicnics.com.au
Created in 2012, Pretty Picnics sure know how to throw an amazing picnic with multiple food boxes to choose from and they do all of the setup for you if you choose. Alternately you can pick everything up from Camden and you just have to return it within a week. A private, romantic and sure way to get a "yes!".
Surprise Proposals
https://www.surpriseproposals.com.au
Claire from Surprise Proposals has over 17 packages to choose from for that perfect proposal. She also offers custom proposals after a detailed consultation to secure your love for life.
Upside Down Events
https://www.upsidedownevents.com.au/marriage-proposal-planner
The team at Upside Down Events wants to make your proposal personal and individual, just like the person you are going to marry is. They pride themselves on doing their homework about your significant other. A truly custom service, the team describes themselves as being involved or as discreet as you would prefer.
Brisbane and Gold Coast Proposal Planners
The Proposal Guru
https://www.theproposalguru.com.au
Based out of Brisbane, Maleny, Sunshine Coast, and Gold Coast the Proposal Guru is a husband and wife team. With multiple packages based on different locations and budgets, they have multiple inclusions and a beautiful styling choice for your special moment.
Forever Yours
http://www.foreveryoursweddings.com.au/proposal-planning/
Jessica Otto is here to give you guidance and reassurance and create the unique moment that will get you that yes that you have both dreamed of. She also acts as a celebrant creating heartwarming and beautiful ceremonies.
Unique Proposals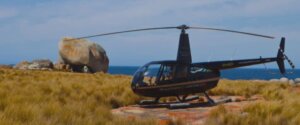 https://www.uniqueproposals.com.au
Based around making the proposal planning as seamless and easy as possible, Unique Proposals has a wide range of packages based on location and experiences that you would prefer. They also love a customised proposal to make it that extra special occasion.
Melbourne Proposal Planners
It's A Yes
With an acute attention to detail, It's A Yes offers a range of packages to take the nerves out of the day and to help with all the planning that could be needed for your special proposal.
Adelaide Proposal Planners
Popped! Proposals and Events
https://www.poppedproposals.com.au
Popped Proposals wants to bring your personal fairytale to life. As a local Adelaide girl she has an intimate knowledge of the best this amazing area has to offer, especially when it comes to proposals.
Mr Samuel James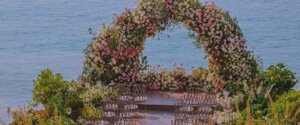 https://mrsamueljames.com/proposals
Along with being a wedding celebrant and planner, Mr Samuel James can help you in the planning your amazing proposal in Adelaide and its surrounds. With over 10 years experience he prides himself on delivering meaningful, genuine and authentic events and experiences.
Perth Proposal Planners
Ceremony Secrets
http://www.ceremonysecrets.com.au/perth-picnic-proposals/
Ceremony Secrets, based in Perth offers "Perth Picnic Proposals", offers all-inclusive proposal packages that are fully customisable and perfectly styled for your perfect, beautiful moment.