As a bride-to-be, I was curious about the average cost of weddings in Australia, so I began to do some research. I stumbled upon an article that provided a comprehensive breakdown of wedding expenses and costs, and I was amazed by the sheer amount of money that couples spend on their special day.
According to the article, the average cost of a wedding in Australia is around $36,000, and the biggest expenses are the venue, food and drinks, and the engagement ring. As I read on, I started to feel overwhelmed at the thought of spending that much money on a single day.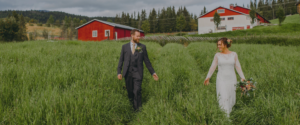 However, the article also offered some practical tips on how to cut down on wedding expenses, which gave me hope. It suggested holding the wedding ceremony during the week, reducing the guest list, and considering alternative venues, such as community halls or outdoor spaces.
While I would love to have a grand and luxurious wedding, I also know that it's important to stay within our budget and not overspend. With the help of the tips from the article, I can now prioritize what's most important to us and allocate our resources accordingly.
One thing that I've learned is that a wedding doesn't have to be expensive to be beautiful and meaningful. With careful planning and a bit of creativity, we can create a magical and memorable day without breaking the bank.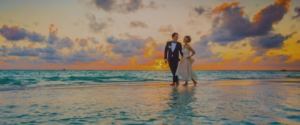 Here are some of the costs you may be looking at when planning a wedding –
As I plan my dream wedding, I have been researching the average cost of weddings in Australia. After looking into it, I found that the most expensive wedding cost is the venue, accounting for more than half of the total budget at an average of $22,000.
Next on the list is the florals and styling, which can add up to around $9,700. This covers everything from centerpieces to lighting, all designed to create the perfect atmosphere for my special day.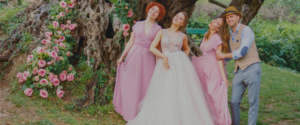 My wedding dress is also an important expense, with an average cost of $5,200, including alterations, accessories, and shoes. I want to feel confident and beautiful on my big day, and the perfect dress is an essential part of achieving that.
The photographer and videographer are essential to capturing all of the special moments of the day, with a combined average cost of around $7,000. This includes post-production editing and final delivery of the photos and video.
Entertainment is also an essential part of any wedding, with a cost of around $2,500 for a DJ or live band to provide music and keep the party going.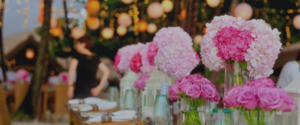 Other costs include the groom's suit at around $1,800, groomsmen suits at around $1,100, the wedding cake at around $1,000, and bridesmaid dresses at around $930. Transport, hair, makeup, and the celebrant add up to around $2,955.
As I budget for my wedding, I know that I will need to prioritize these costs based on what is most important to me and my partner. While some expenses, such as the venue, will be non-negotiable, there are other areas where we can save money without sacrificing quality.
Ultimately, I believe that a wedding is a celebration of love and commitment, and I am excited to plan a day that reflects that without breaking the bank. With careful planning, I know that I can create a beautiful and memorable day that my partner and I will cherish for years to come.