In Australia, eloping is so simple and a lot of fun!  You must fulfil a few formalities for the wedding to be rendered official, and many beautiful venues and personalised choices from which to choose for the reception.
Everything you could want for a small wedding can be found in Australia, from micro weddings to secret nuptials and elopements. You can have the wedding of your dreams without worrying about whether or not you can afford a hundred additional guests.
Here's How to Make Your Australian Wedding Perfect
Prioritise what's important!
When did you decide to elope? You may be trying to save money by forgoing a lavish bridal ceremony. But there's also a smaller-scale goal you'd like to accomplish.
Guide to an Australian Elopement
Create a Personalized Escape That Reflects Your Relationship
Discuss your shared beliefs and the significance of your upcoming marriage. Consider the message you want to send with your wedding vows. The next step is to assemble a group of individuals with the same enthusiasm as you to help make your bridal dream a reality.
Get in Touch With a Priest or Minister
Other than you and your spouse-to-be, the minister is relevant for your wedding; two witnesses and a minister must be present at all marriages in Australia. Photographers, videographers, and guests are all acceptable choices. The celebrant, however, is the one who leads the wedding ceremony and officially marries the couple.
Having a meaningful party that reflects your shared values requires careful consideration when selecting a celebrant. Consider who they could be. Fun? Are they adaptable and entertaining? Fluent in a second tongue? Are they caring? Tolerant of LGBTQ people? Ready to take a trip?
Locate Officiants for a Quick Wedding
When you flee, you won't have your friends and family there to help set the mood. A highly experienced celebrant is ideal for an elopement because they can help set the tone for a personal ceremony with only a few witnesses.
Pick Your Guests Carefully
The idea of an elopement is only to invite a  few people, but you will still need two witnesses to officiate your wedding. Think about the people you must have at your wedding based on the criteria most essential to you.
There is a need for firm guidelines governing who should be invited or how many people should be invited. A modest wedding is defined as having 40 guests or fewer, while an elopement has fewer than eight guests.
Except for the officiant, any of your bridal professionals can serve as witnesses.
Schedule a Picture Shoot
Your wedding will be a meaningful event. As such, you'll want to have every precious memory of the day meticulously recorded.
Australia's Elopement Culture
There is a wide variety of great wedding photographers operating in Australia; some of them have even been recognised as some of the best in the world by prestigious publications outside of Australia. These elopement photographers can provide excellent service at surprisingly low rates.
Hiring a videographer to record your wedding is another option to consider. You can make a quick highlight reel to post and share online. Your loved ones can watch the ceremony unfold in real time if you livestream it. 
Suppose you're planning a destination wedding in one of Australia's iconic places. In that case, it's worth looking into the many video packages available, from capturing just the ceremony to adding pre- and post-wedding footage and drone photography.
Share Your Info With the Right People
Let your closest friends and relatives know about the wedding. Consider the time, place, and channel of your announcement. How soon will you tell them before, during, or after the wedding?
Inform anybody you like and inform them. They might be wondering why you want to elope. Be ready to give an explanation you feel good about. 
Have a good attitude and be patient if something happens to you.
Set a Spending Limit
Small weddings still cost a lot. Here is a general costing list to help you plan for your elopement in Australia.
What is the going rate for eloping in Australia? 
The going rate for an elopement in Australia is about $8,000 and $15,000. The following costs are included in this total:
Wedding Reception or Hall Rental Costs: $1,000

Cost of a Wedding Officiant: $650 to $1800

Photographer for the wedding: $600 – $5,000

The cost of flowers can range from $300 to $1,200.

Videographer for a wedding: $600 – $5,000

Cost of Champagne and Appetizers: $150–$400

Cost of make-up and hair: $120 – $300

Consultant Fees (Planner or Stylist): $600+
You'll also need money for your rings, wedding outfits, reception location or restaurant, travel expenses, and hotel stay following the ceremony. 
Most newlyweds who have an elopement in Australia spend more than they can afford on one or two items on this list. Your marriage ceremony is a once-in-a-lifetime event. Thus, prioritise what you want most to happen on your big day and treat yourself accordingly.
Australia's Perfect Elopement Destination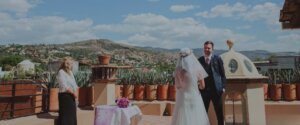 Choosing  a venue
These 24 spectacular spots in Australia are ideal for quick nuptials. Once you've settled on a location, look for wedding halls that fit your desired style. Here on Wedlockers, you'll find a variety of elopement destinations. It's easy to examine what every elopement venue will offer.
Australia's Ideal Elopement Destination
Small, intimate wedding venues abound in Australia.
Verify All Legal Requirements
You must meet the following conditions to get married in Australia:
You must be single; 

You must not be getting married to someone in your immediate family; 

You must be 18 years and above; 

You must know and understand the nature of marriage and freely consent to it; 

You must use the precise words requisite during your marriage ceremony as instructed by your officiant; and 

You must notify your officiant of the planned marriage between 1 and 18 months before your wedding.

You'll need to show photo identification, a birth certificate, and a divorce decree (if applicable) to get married. 

Your officiant may ask to see your original certificate of birth or extract and your passport before processing your paperwork to legalise your marriage.
Find the Ideal Dress or Gown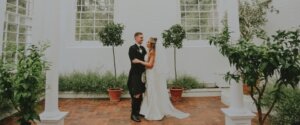 Australia is renowned for having a thriving fashion sector, with designers producing everything from wedding outfits to high-fashion couture. Many design houses based in the city offer the industry's major labels ready-to-wear versions of evening dresses, two-pieces, pantsuits, and more.
You can have a fitting session with designers featured on Wedlockers when you visit their city. Inquire well to ensure you can schedule all necessary appointments before the big day. Dresses designed in Australia can cost anything from $1,500 for a ready-to-wear piece to $5,000 or more for a couture creation.
The Wedding Rings
Choose the metals and gemstones you're interested in using for the rings. Which do you prefer, plain bands, polished metal, solitaire stones, or elaborate designs? Don't stress over matching rings. Each of you can choose a unique layout.
You can share a memorable experience by customising your rings in your community. Independent jewellers Australia will guide you through the design process, asking you questions about your relationship and priorities so they can craft a piece of perfect jewellery for you. 
Contact us via email to learn more about local, independent jewellers who provide these services within your local region.
Plan for the Next Step
After the wedding, what are your plans? How would you like your wedding reception to be? Two people at a candlelit table in your home, dinner for four in a city restaurant, or a picnic in the countryside?
If you want to get married but avoid it in your hometown, contracting a wedding planner to handle all the details is a great idea. They will plan your wedding, coordinate with your preferred vendors, and secure prime seating at any of our top-tier event spaces. Here you will be able to connect with elopement planners in Australia.
It's important to figure out how you will make an appearance as husband and wife to family, friends, and society.
Photos and videos from the wedding can help spread the word online.
Those who couldn't attend might still feel included in the festivities by receiving personalised stationery or other wedding favours in the mail. Make it as much of a fuss as you like. It was a milestone moment in your relationship!
Getting away with an elopement in Australia is easy. Many picturesque settings, fantastic wedding officiants, few regulations, and numerous venues are available for intimate wedding and elopement celebrations. Start your wedding preparations in Australia by selecting your preferred location and contacting a knowledgeable elopement celebrant.