Weddings are only complete with professional photography services to capture every beautiful moment on your big day. Photos of your wedding will be around long after the flowers have died or the cake has been eaten, and they will bring back happy memories of every special moment from your big day. 
Therefore, hiring a professional photographer is one of the most crucial decisions in your preparation for your wedding day. The goal of an experienced wedding photographer is to record not just your physical appearance but also your emotions and the love of those around you on your special day. The pictures you receive should let you relive memorable moments and feelings over and over.
So, before entrusting such a vital role to just about any photographer, it's essential to do some homework. Start by browsing portfolios to find a photographer whose work resonates with you, but don't forget to set up a meeting to get a sense of how they work and how they'll fit into the flow of your big day.
To help you compare your options, this article has compiled a list of the top wedding photographers in Sydney and their most popular packages. Let's get started!
Top Wedding Photographers in Sydney 
1. Lightheart Films and Photography
The notion of "one size fits all" does not apply to weddings. And since wedding photographs are meant to serve for life, your photographer must uniquely craft his pieces to meet your needs. Nobody understands this better than Lightheart photography.
This adaptable and pleasant crew can photograph or film any event, big or small, and will do their best to preserve every precious memory.
Price: Packages start from $2,188
2. Splendid Photos and Video
Splendid strives to offer the highest value for your money by taking spectacular and astounding photos on your wedding day. It features among the few most popular photography businesses that have served Aussies in Sydney for many years. 
Moreover, Splendid's work has been featured in several bridal magazines thanks to its ability to capture beautiful and meaningful moments. So, you can trust them to deliver on your special day.
3. Salt Atelier Photography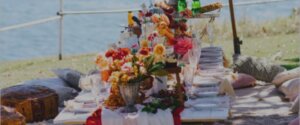 This Sydney-based business is unmatched in wedding videography and photography.
This team of talented photographers has been working together for over a decade, covering weddings across Australia. Some of their most memorable wedding gigs occurred in Paris, China, Turkey, Bali, India, and many parts of Australia.
When you hire Salt Atelier as your wedding photographer, you can rest assured that their lead photographer Jay and his crew will capture every precious moment of your special day.
4. Ben Newnam 
Ben Newnam, the business owner, handles all critical aspects of your wedding photography from the beginning to the end. To make it easier for new ideas, Newnam is available for one-on-one discussions at all times.
The high-resolution files are included in every package, and you can do whatever you want with the photos.
Pricing: 1st packages from: $1995, 2nd package: $2695, and 3rd package: $2995
5. Xtraordinary videos and Photos  
The main objective of Xtraordinary is to live up to its name. This company has won multiple awards, and its photographers are among the most sought-after and respected in all of Sydney. They are also frequently ranked among the city's top ten wedding photography studios by Fairfax Media.
This company understands that wedding days are among the most memorable events in a person's life. And r to ensure a smooth process and you're satisfied at the end, the team is dedicated to providing outstanding service. They will capture high-quality photographs of every precious moment of your special occasion, allowing you to reflect on those unforgettable moments for years to come.
6. Dreamlife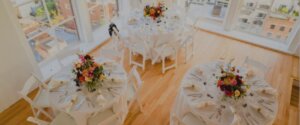 This photos and videos business, one of Sydney's top wedding photography companies, offers utterly artistic and professional services.
The team from Dreamlife has a long history of producing wedding event videos and images of the highest caliber of excellence. They ensure that each picture tells a different aspect of the beautifully recounted story of your love while also being enchanting, memorable, bright, and vibrant.
Dreamlife is a dependable option for couples about to get married within and around Sydney. Besides, they have a team of seasoned specialists who are wedding enthusiasts. 
Pricing: 1st package from: $1,695, 2nd package: $2,395, and 3rd package: $2,795
7. Alexander Choi  
This Sydney-based business aspires to depict your love story elegantly. The team from Alexander Choi understands that your big day should be enjoyable and hassle-free. This crew of skilled photographers provides a variety of wedding packages to meet your preferences and budget. 
If you pick this team, expect your wedding album to be filled with stunning candid photos that reflect the spirit of your union.
The photographic crew also uses modern software to guarantee color accuracy and high-quality photos. Prepare yourself for a never-ending stream of compliments once your family and friends see your wedding pictures.
8. McApture Photography
These photographers are famous for taking timeless photos focused on candid, natural-looking shots.
Their style is clean, authentic, and honest, with no weird stances!
This company has been in the business since 2013 and has had the honor of shooting over 250 wedding events across New South Wales, Queensland, and the United Kingdom.
The crew uses top-tier equipment to get the finest shots, including multiple cameras, bodies, and lenses from the best brands.
McApture company guarantees that you and your spouse will have a stress-free, enjoyable, and enjoyable wedding day.
Pricing: 1st package from: $1690, 2nd package: $2590, and 3rd package: $3490
9. MK Pixels
This company understands that you've waited your whole life for this day and are ready to go far and beyond to ensure your big day is a success.
Mo and Khan, the creative minds behind MK Pixels, enjoy nothing more than capturing the essence of your love in photographs. The team will ensure that everything is perfect;  from elaborate ceremonies to intimate elopements, Mo & Khan enjoys them all. 
MK Pixels can adjust things like the number of photographers, hours, the inclusion of engagement photos, and coverage of the rehearsal to your preference. This way, you may tailor your wedding selection to your specific needs.
Through their web gallery, MK Pixels provides customers with professionally edited, high-resolution photographs that are available for free download and unlimited printing. The pictures from your wedding will be a treasure you will always cherish.
Pricing: wedding packages with cinematography start at $1,699.
10. By Danny Photography
Danny is your best bet if you're searching for a wedding photographer who will spend their time getting to know you and your tastes. He knows the significance of a wedding day and how stressful it might be.
This business focus on capturing those genuine, unprocessed moments that will help you remember your love story eternally.
Danny is passionate about capturing true love tales through beautiful photographs. Being a respected photographer, he uses a simple style to capture candid moments and express unique stories via his work. His clients laud him for being incredibly organized, able to keep everyone at ease, punctual, and amusing.
Packages that include both photography and video are also offered.
11. Ellena Photography and Cinema
Ellena has been around since 2003 and offers some of Sydney's most highly sought-after wedding photography services.
The team comprises highly qualified specialists who will focus on capturing the actual essence of your big day.
Their organic photo-journalistic style reflects in the exquisite photographs where even the most minor details are handled.
The professional photographers at Ellena Photography are committed to capturing breathtaking images of your wedding day. Their ultimate goal is to use their work to convey the tale of your love.
12. FVM Photography
FVM is a renowned Sydney wedding photography business. Felipe, the owner of FVM Photography, has spent years documenting romantic elopements, lavish ceremonies, and everything in between.
Felipe, a multiple industrial award winner, promises to commemorate your special day in stunningly original photographs. This Sydney-based photographer is well-regarded for his wedding photography services, breathtaking bridal pictures, and lovely engagement. FVM Photography also collaborates with well-known businesses worldwide to give you the best.  
To ensure your wedding is perfect, consult Felipe about the possibility of ordering personalized items. You'll have access to the world's most breathtaking settings from which to take the most epic photographs.
13. D'amico Photography
D'amico company is among the best options for people who want professional wedding photography services in Sydney. The business has photographed over 500 weddings, from modest family celebrations to lavish galas. John, the D'amico Photography owner, gets satisfaction from shooting photographs that capture the genuine, heartfelt reactions of the happy couple on their wedding day. 
He takes every detail, from fleeting stares to ridiculous antics. John is constantly on the go, both within Sydney and beyond. You may rest assured that this skilled wedding photographer will adjust his services to meet your requirements. D'amico Photography has the expertise to ensure you are delighted with your wedding photographs.
14. Ozphotovideo Studio
The Ozphotovideo Studio is home to a talented crew of award-winning photographers. These well-known Sydney wedding photographers will capture your big day in vibrant, natural light. 
They will produce timeless photographs with a modern aesthetic, a bright and airy feel, or a dark and dramatic atmosphere. The business offers a selection of wedding photography packages to suit your needs. 
They help you get a high-quality photo album to share with family and friends for years to come. You will get unlimited high-resolution images carefully edited with little distortion, delivered on a USB. You will also enjoy accessories such as additional photographers, an engagement shoot, and deluxe albums.  
15. Pepper Image Photography and Videography 
These Sydney-based photographers are passionate about capturing the unique beauty of each couple's love story through pictures and are committed to providing outstanding service.
Pepper company has been covering weddings for over 15 years, and they specialize in capturing the joy and emotion of the happy couple.
Thanks to its members' dedication, enthusiasm, and originality, it is widely regarded as one of Sydney's finest wedding photography teams.
Pricing: Packages start from $ 1390 
16. Florent Vidal 
Florent Vidal's photos have been hailed for their striking beauty and originality.
Photographers from Florent company are true artists who live in the moment; therefore, their wedding photography will capture genuine feelings, expressions, and stunning "imperfect" moments.
Florent's experience in reportage and landscape photography allows him to capture priceless moments at your event and creatively use the venue's natural beauty. Ultimately, you'll have a beautiful and lasting body of work on your wedding day.
17. Emilio B Photography
Emilio's photographs exude sophistication, refinement, and understated beauty. He'll spend a few moments with you and snap some fantastic fashion-inspired images that will wow you forever. This is your best team if you wish to create a top-notch album, as they have a special knack for evoking feelings and a fantastic grasp of digital technology.
Pricing: 1st package from: $5750, 2nd package: $6900, and 3rd package: $7850
18. Love is Light Photography
This company has creative photographers who love nothing more than telling a narrative via photographs. Brendan, owner of Love is Light Photography, is well-known for his ability to inject life and inspiration into wedding photography, making even the most camera-shy guests feel comfortable in front of the lens.
This creative thinker and storyteller is a no-brainer for your pro photographer shortlist. She also has an impeccable ability to remain calm under stress and her skill as a problem solver.
Pricing: 1st package from: $2200, 2nd package: $3200, and 3rd package: $4400
19. Faure Valletta Photography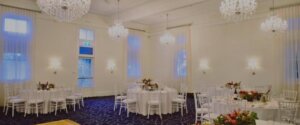 This exceptional group has won accolades and received high praise for creating groundbreaking love pictures. Their amiable demeanor and reputation for excellent photography make them welcome guests at any wedding. You, as a client, want a workforce that consistently exceeds their expectations, and that's what Valletta Photograph excels at.
Pricing: 1st package from: $1650, 2nd package: $1950, and 3rd package: $2550
20. Soulmade Stories
Evan and Clair, husband and wife, are experts at capturing all the subtleties and imperfections that will perfectly narrate your love story. The excellent team from Soulmade Stories considers it an honor to work with each couple individually to ensure a perfect match.
You are putting in countless hours behind the lens on your special day to capture the event and ensure that it is captured in the way you envision. You may rest assured knowing that you are being cared for by people who are both highly competent and genuinely enthusiastic about helping others.
Pricing: 1st package from: $3,000, 2nd package: $5,000, and 3rd package: $6,000 
21. The White Tree
Since its founding in 2010, White Tree has been the only enterprise to provide live film, photography, and music under one roof. This unconventional wedding company prioritizes the quality of its product and the ease of its service. 
The team comprises young, dedicated artists from all over Australia—in music, photography, and film—working together to break through the monotony of the mainstream.
22. T-One Image
This is home to professional wedding photographers that will capture every precious moment of your big day. They capture photos that will accurately describe your love story. Professionalism, technical skill, and competence demonstrated by employees at T-One Image the brand trustworthy in the business across Australia. 
They delightfully ensure you and your loved ones have a memorable and enjoyable time on your big day. Their photographers do their best to make clients feel relaxed and comfortable before the camera to get the best and most natural shots.  
23. Evoke Photography
The objective of this company is to give you something that will constantly evoke your memories. They consider themselves storytellers and strive to capture the moments of your lives so that you can look back on them with fondness for years to come. Their photos are timeless and will share with your loved ones and future generations. 
Taking pictures is a great way to preserve and share the beauty you find in everyday life and in the world surrounding you. Taking pictures is a great way to protect and share the beauty you see in everyday life and the world surrounding you. 
Evoke photography is famous for its skill at using natural light to catch candid expressions and reactions from those in the surrounding in an unobtrusive manner. You can find stories anywhere if you just look around.
24. Studio Pearce Photography and Videos
Stacie Pearce is a professional photographer working out of Sutherland Shire, Australia. She has spent almost 20 years dedicated to photography, beginning in dark rooms, using 35mm film, and working as a Photo editor. 
If you trust Pearce with your wedding photos, you can relax knowing they'll become cherished family keepsakes. She will ensure that you feel comfortable and confident during the whole session.
25. Sophie Granger Photography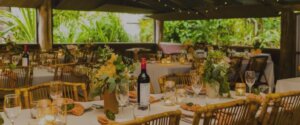 Sophie has been photographing weddings and other memorable events in Australia and worldwide for over 15 years. She appreciates that nothing matches the VIBE of capturing all the feelings associated with your wedding day; the jitters, emotions, laughing, and pure pleasure!! Even after many years of experience, Sophie is thrilled whenever she is heading out to film a wedding.
26. The Beautiful Collective
Wedding days mean a lot to, and for the majority, it may mean "forever."   You can find a piece of your wedding's happiness in every moment, and collective strives to help you find it. This team of amazing people employs methods that capture the essence of your narrative genuinely and artistically by illuminating the details otherwise overlooked. 
Your life has a beauty all its own, and they'll help you capture that beauty by pointing you in the right direction without forcing you to push uncomfortable poses.
27. Wigley Photography
They work to record happy moments and super entertaining, exuberantly joyful photos of your big day. To fully enjoy the festivities, Ninja photographers from Mr.Wigley Photography will capture all the best moments, including love, laughter, tears, and cheers.
28. Mirror Booth  
This business is all about genuine Mirrorbooths. The booths are incredibly entertaining, and they also satisfy the needs of the company's experienced photographers. Mirror Booth has three different designs to choose from, and they also have gif fairs.
29. Instant Photo Booth
This Sydney-based business is an outdoor photo booth capable of capturing life's most memorable moments and immortalizing them forever. They are not your typical photo booth—think of them more as your trusty buddy at the party, always ready to snap a picture of you looking your finest. 
Envision a quirky refuge from the event's chaos, complete with some of your closest loved ones and homemade, out-there decorations. To put it simply, their Halo Booth is a blast. 
30. The Paper Fox
Kristen is an outgoing person known to sing her way through the grocery store. Kristen's clients are relaxed and comfortable in front of the camera. She is regarded as one of Sydney's top wedding photographers due to her simple, natural portraiture skill.
Collections also feature unfiltered, unstaged detail pictures, lay flats, and real action photographs.
Pricing:  Wedding packages start at $3,600. 
31. Jason Corroto Photo
Sydney-based photographer Jason also regularly visits other parts of Asia, Australia, and Europe to capture wedding moments. His work has been featured in many of Australia's most prominent wedding publications. His collections often feature a combination of very emotional portraiture, precisely timed emotional moments, and elements worthy of a pin on Pinterest.
Jason is available for bookings at any destination, from suburban Sydney backyards to luxurious Greek islands, and he has a particular fondness for intimately bonded pairs.  
Pricing: For $4,990, you may have coverage of your whole wedding day, plus a bespoke USB gift box, high-resolution images, and a private web gallery. The cost of an engagement session is $850, and the cost of an elope is $3,400.
32. Hilary Cam Photography
The mobile photography team of Hilary and Nicola focuses on country weddings in the greater Sydney area. Collections feature a wide range of photography styles, from casual portraits to aerial views of landscapes captured by drone to close-ups and other intricate details.
Pricing: Wedding packages start at $4,250.  
33. Daniel Kukec Weddings  
Dan, a wedding and event photographer in Balmain, Sydney, has an eye for beautiful women and will capture their natural beauty on your special day. As a wedding photographer, his work has been featured in Vogue because of the precise artistic direction he employs to portray a refined European aesthetic. You can look forward to various tones, from black and white to bright greens and yellows.
Pricing: Wedding packages can range from two hours to complete day coverage, depending on the client's needs.
34. Amelia Soegijono
Photographer Amelia is known for her beautiful ethereal images that beautifully and poetically portray love stories. Her photographs are sensitive, expressive, and heartfelt. Amelia uses film to capture the elegant destination weddings she attends in  Australia, France, and Italy, and her stylish images frequently appear in foreign magazines.
Pricing: Wedding photography packages from Amelia start from $6,150, including digital photographs.
35. Oliver Smith Photo
Sydney-based Oliver Smith is an expert at capturing joyful moments for the most daring of couples in his wedding photography. His candid, 35mm film/digital hybrid photography has been featured in numerous Australian wedding publications. You can count on seeing tons of black and white and earthy warm colors.
Pricing: Packages for weddings start at $3,500 and include high-resolution digital photographs and coverage for up to six hours.
Final Thought on Sydney's Top Wedding Photographers
Hiring a wedding photographer is a huge decision, so you should give it your full attention. Besides getting stunning photos, your photographer should ensure that you feel relaxed and at ease throughout the shoot.
Although you may need some professionally posed photographs, you should look natural so that the photos portray you as a couple.
When you're at ease in front of the camera, you can be yourself and reveal you're true beauty. Intimacy and joy are the most attractive qualities in a couple because they allow each person to be themselves.
If you put in the time and effort to choose the ideal wedding photographer, you can rest assured that you'll be pleased with the results.
Best Wedding Photography Spots in Sydney 
The moments of your wedding ceremony may seem to fly by in the blink of an eye, but the images you capture may keep the beautiful memories fresh. Photographs like this are an excellent way to remember your big day and the beginning of your new life together forever. 
Whether you're going for a cozy and fanciful, modern and eclectic, or risky and dramatic vibe, all are viable options. Having a skilled photographer capture your wedding is like having a trusted documentarian describe your love story.
Choosing where to capture these memorable photographs depends on your style. A collection of stunning photos in and around Sydney can serve as a timeless work of art for future generations. Each of these best photography sites in Sydney, from the most intimate spots to the grandest vistas, has the chance to capture your love in a way you've only imagined.
1. Sydney University
Sydney University, opened in 1850, has a rich history and is a great place to take wedding photos thanks to its beautiful architecture and grounds. This university is considered one of the best universities in the world. 
Several media outlets have ranked the area as one of the world's most scenic campuses. Photos from your wedding taken from this location will always be a classic keepsake.
2. Centennial Park  
This is the perfect photographing location for couples who want a beautiful landscape as the background for their wedding photos. This park has a scenic setting that is stunning for outdoor photographs. 
This  Sydney's unique location is symbolic of 190 colonization by the Brits, during which settlers affected the life of the indigenous Gadi people. Elegant features like the cascading willow trees near the pond or the Sandstone Bridge are terrific for wedding photos.
3. Opera House
Couples tying the knot in Sydney have always asked to have their photos taken in front of this stunning location. The Opera House is the most iconic structure on the city's skyline. With so many photo ops at this architectural wonder, you can relax knowing that your pictures will do you and your spouse justice.
4. Hyde Park
Hyde Park, in case you didn't know, precedes even Australia. The ANZAC monument and visitor area are located in the southern part, along with a reflecting pool. The equally renowned Archibald Found can be found in the park's northern region. The Nagoya and Sandringham Gardens are just two examples of beautiful landscaping. It's every couple's dream come actual location for wedding photos.
5. Watson's Bay
Watson's Bay is a must-visit destination for wedding photography if your wedding has many characters. This district is the earliest fishing town in Australia, and its beautiful beach has made it a popular location for wedding picture shoots. The Sydney area features several 19th-century structures, including a prominent lighthouse. Moreover, you can take a stroll along the coast and visit a historic shipwreck site.
6. Observatory Hill
This location boasts a beautiful park and offers excellent opportunities for beach-side photography of the bay. It might be the perfect setting for newlyweds who want their wedding pictures to have a classic look. It is close to the Harbour Bridge, making it more popular among tourists. The panoramic vista of Sydney Harbor is stunning both in reality and on film.
7. Luna Park Sydney
This is the ideal photo place for newlywed couples who enjoy taking risks. The whimsical setting of Luna Park is an excellent choice for wedding photos. The park opened in 1935 and stayed open until 1979. 
Since then, it has undergone a few reinventions in the 1990s and early 2000s; it remains only one of two theme parks in the world to be legally protected by an international treaty. There have been several film and TV productions that used Luna Park as a location. The imaginative setting has, among other fantastical things, a Crystal Palace, Coney Island, and a Big Top.
8. Fairground Follies
Fairground Follies is another fanciful site in Sydney to take wedding pictures on the spur of the moment. The venue features several attractions, including an ancient Parisian Carousel, all of which contribute to the overall sense of fun and celebration that will be captured in your wedding photographs. 
This is the perfect place to celebrate your wedding event if you and your guests desire to be free and have a good time. In such a setting, it's impossible not to have a good time.
9. Eden Gardens
Eden Gardens is stunning and a perfect location for wedding photos. The estate's various gardens provide the bride and groom with a wide range of possibilities to create a memorable setting for their special day. The grounds are graced with artwork for a more traditional feel to the event.
10. Royal Botanic Gardens
The Royal Botanic Gardens have been open for over two centuries, since 1816. This famed location is home to Australia's first scientific institution and ranks high among the world's most important historical botanical institutes. The picturesque gardens are a popular venue for weddings due to their proximity to Sydney Harbour and other famous sites.
Final Thought
Like many other couples, you need to plan how you want your wedding photos. 
Session to turn out. The design and tone of your wedding should reflect the two of you as a couple. You need wedding photographs that express your affection for one another and include all the essential information about the big day. 
Such photos will keep reliving your wedding day times over and over again. There are a variety of stunning and functional locations available in and around Sydney that are perfect for wedding photography. 
You and your dear ones will want to remember your wedding day forever, so take advantage of some of Sydney's most iconic backdrops. Beautiful gardens, famous landmarks, and one-of-a-kind buildings can all be found in various locations. The options will become more tangible once you've settled on a particular aesthetic.