If you're here, you must be asking yourself the same question every other man invited to a cocktail party asks — what is cocktail attire?
When your host asks you to rock with cocktail attire, they request that you wear something directly related to the party. The kinds of clothes in cocktail attire could range from laid-back to informal; there is no specific rule about what cocktail clothes should be.
With a few experts' suggestions, you will learn how to rock your cocktail attire in this article — let's steal the show!
What Does Cocktail Attire Involve?
Cocktail attire balances most dress codes with a spark of formal, informal, and casual, with a touch of elegance to make you as comfortable as possible. 
For most events where the hosts ask guests to wear cocktail attire, most men wear suits and a tie, while women wear elegant dresses.
The main agenda of cocktail attire is to bridge the gap between formal and informal wear — picture a balance between official and party wear that ensures everyone is as comfortable as possible.
Only today is a clear description of cocktail attire, which means that what people wear depends on the occasion, the season of the year and the event's culture. 
In this article, you will discover amazing facts about what is involved in cocktail attire at a wedding.
What Should Both Men and Women Wear During Cocktail Events?
Remember, the main aim of a cocktail dress code is to bring out an elegant look, as you wear all lengths of dresses — tea-length, midi length or a knee length dress; you should disregard any mini dress, maxi dress or any other measurement that conflicts with the sizes stated above.
However, if you must wear a maxi dress, ensure the fabric is more casual and less formal to feel in the right place.
The time of day is usually a huge determinant of the colours you should wear, such that during the day, we advise you to wear bright colours, like white, while evening occasions tend to blend in well with darker colours with feather adornments. Remember, your dress should not sweep the ground; the goal is to appear as elegant and polished as possible.
If you're unsure what to rock your dress with, get general accessories that fit any occasion regardless of the time or venue; buy yourself a pair of manageable or dress-favourable heels and a couple of hanging earrings to spice with a classy clutch, then attend your party. Aside from a dress, you can wear a jumpsuit or an informal suit combined with flats or high heels.
A dark-coloured suit paired with a tie is a must-have for all men to attend a cocktail party, especially in chilly or evening events. However, if the party is in summer and during the day, substitute your black suit with a grey or blue one, with a dark, classy pair of dress shoes that resemble your belt.
Even if the host holds the party at a beach, your suit and tie must remain intact, regardless of the heat, until the formalities end and if the groom and other senior male guests have removed theirs. Additionally, your coat must stay on unless, as you survey the event, you notice the other guests have started removing theirs; then, by all means, remove yours.
Men's Cocktail Attire Suggestions
Follow the following tips, and you might steal the show.
Consider the Fabric
Despite what more conservative towns with their kinds of traditions think, woven clothes are not ideal for a cocktail event. Instead, use more silk or velvet fabric with herringbone or windowpane checks.
Casual Is Okay
—
Just Not Too Simple
Cocktail attire is pretty particular, meaning there are a set of clothes or shoes you should not wear. For example, regardless of how cool they look, sneakers are a no because they seem too casual with less effort. 
Instead, opt for formal shoes, then combine them with a T-shirt in a jacket for a casual look; you are not allowed to wear denim for a cocktail party. 
Always strive for a classy look, even in casual wear.
Be Mindful of the Colours
Colours are a significant factor in any party, and not just in cocktail events, which is why you must be very keen on them; it is possible to get it wrong with colours; believe me, you don't want that. In any case, you rather stay without accessories than miss out on colour harmony, which is why most experts recommend a general combination — shades of pink with accessories and deeper shades of green or purple for the jacket.
If you're still unsure, go for the midnight blue mohair paired with a white shirt and black loafers that blend well with almost every complexion and look amazing in a photograph and under white light.
Remain Clean and Neat at All Times
You must show up prepared for such a special occasion and ensure your clothes are fresh, clean, neatly ironed and folded, with shoes properly polished. 
Honour the Invitation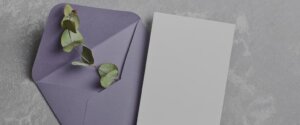 Remember that any party is about who will attend, so you must be keen to read between the lanes and adjust where necessary based on the guest of honour. 
If the party is work-related, you should go above and beyond to please your boss rather than experimenting with the usual cocktail attire.
Be Mindful of the Season of the Year
Another essential bit to keep in mind is the season of the year. Summer is for bright colours, like white with lighter fabric, to keep you fresh, while winter is for darker and heavier attire. 
Also, lighter and dull colours are ideal for evening parties if your cocktail party is during the day.
Keep In Mind All Attire Details
The slightest adjustments are enough to change your entire look, so you must remain keen- the colour of your scarf or your choice of socks could vary your exclusive look and feel.
This Is What to Wear for Your Cocktail Event
Here are the most important elements to look out for,
1. Suit
Do not wear the typical suit; separate your smart trouser and jacket for a more classy look. Usually, doing this allows you to wear more pressed and sober trousers, pulling out your flamboyant blazer or jacket, which can be olive green or any other atypical finish rather than plain grey.
Additionally, these blazers have a touch of unique features that the usual kinds of jackets lack, like single buttonholes or may have a turn-back cuff. The general rule is to avoid any suit and colour you would wear on a typical Monday to work
2. Shirt
Just like in the suit, the event allows you the freedom to wear a shouting and glamorous kind of shirt, with unique features on the collar or cut off.
However, if you wear these shirts, go for a well-restrained jacket to maintain that classy look — these shirt styles can be complex to pull off.
However, if you choose an ordinary shirt, go for white or any block colour, with a point stand-up collar instead of spread colour, matched with a sober tie that focuses on the colour and pattern that matches the shirt.
3. Shoes
The ideal pair of shoes is either a suede, penny or tassel loafer-one that borders on the resident's slipper/ shoe is a perfect choice. Remember the goal is to remain classy throughout the occasion; therefore, you should wear anything that looks too casual, like sneakers or country-like brogues and not step anywhere near the party.
If loafers are not your type, then opt for strap shoes or oxfords with leather soles, but make sure you polish them to a shine
4.
Roll Neck
You can still go for a roll neck instead of a shirt, just like the shirt perfectly frames your face but with a more relaxed feel. The best part about this shirt is that you can still wear it without a tie- opt for lighter materials, like silk or cotton, to remain fresh throughout the party.
5. Accessories
Your cocktail petty is the perfect chance to accessorise as you experiment with that look that would otherwise seem too flashy in the office. You can top your face with a polka dots scarf; otherwise, add a pin to the lapel of your jacket.
Here Is What You Should Do and Avoid
Cocktail parties have specific instructions on dressing and behaviour. Here are some tips that will make your cocktail experience more satisfying
DO
Stay in line with the attire, as you would honour the business or official apparel. Although cocktail wear is unclear, research it and follow the recommendations. Instead, ask the host or your friend than go off track.
Have the right attitude as you go to the party- your expressions must be as classy as your attire. Go as if you're the guest of honour.
Only wear what you can handle; you should not wear anything that feels too uncomfortable or heavy because you will not crack the look.
Have accessories to top up your amazing outfits; you must creatively accessorise whichever look you want, too simple or sophisticated.
Your dressing should be elegant enough to draw a point but not too shouting to draw all attention- find an in-between
DON'T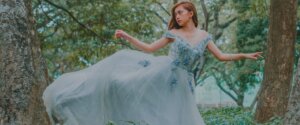 Overdress-Well, while cocktail parties are where you get to splash your attire, wearing things you wouldn't normally wear, make sure you don't end up looking like a lit Christmas tree. You're allowed to experiment and look flashy, but make sure you don't cross the boundary- be selectively flashy and ensure the colours blend well.
Cocktail parties are all about calm and regulated fun, which is where your conversations should rotate. Ideally, reach out to someone and ask them about their hobbies — nobody wants to talk about work at a cocktail party. Also, go easy on the drinks; you don't want to be the only one dancing at the table.
Wear your black tie or a casual dinner dress, although cocktail events could still be dinner events. Generally, your dinner dress might be too simple, while the black link is too formal- the idea of a cocktail party is to remain neutral on formality and be flashy yet elegant.
Compete to be the centre of attention, especially if important invitees exist. Usually, each cocktail party might have their level of formality, so you should consult the host on the dressing guidelines rather than get it wrong altogether- you don't want to be the weird guy in the orange blazer.
Overstay your visit. It would be best if you always aimed to leave the party before it's over, with your clothes in their classy state as when you arrived, with you as elegant as when you showed up. The main idea of a peacockery event is to maintain absolute self-control and cool throughout the party. 
Etiquette You Must Be Mindful Of
If the bride or the groom specially invited you, they have dress code expectations, which you must live up to. Although cocktail parties are not as strict with clothing as other events, you should still make sober choices with your dressing- don't wear it for the sake of it. You must maintain a classy, elegant, and well thought look, which means you should not wear anything too short, long or revealing- denim should also be out of the picture.
Following instructions ensure you remain calm throughout the occasion, which helps you blend in with the guests, leaving you with a sense of satisfaction. 
Additionally, it creates a happy mood for the attendees, as you can all see you made an effort to be organised. However, if you still need to decide what to wear, contact the maid of honour or anyone close to the couple for clarification.
Some details, like the venue of the occasion, will give you a hint of the adjustments you need to make to your attire. Generally, a vineyard outdoor event will likely be less strict than a party hosted at a golf club, so you must read the invitation keenly to get all the details in advance.
FAQs
Do Cocktail Parties Have Specific Outfits?
Although there isn't any specific dress code you should follow, ensure you maintain an elegant and classy look at the event. Ask your host or borrow clues from the invite for more details about what you should wear.
What Should I Wear to a Summer Cocktail Event?
Summer is generally warm; your clothes should be light fabric, like organza, linen or chiffon. A jumpsuit, midi length dress or a floral dress coupled with a pair of block heels or wedges are perfect choices.
What Is Semi-formal Attire?
It is another name for cocktail attire. Remember, cocktail wear intends to find a balance or formal and casual wear.