Costs for wedding photography in Australia often range from $1,000 to $10,000. How do you evaluate your position on this scale to determine the optimal plan for you?
There is a simple formula you may follow to determine an appropriate budget for your wedding. The best part is that this method works whether you're planning a modest backyard wedding for 20 or a lavish affair for 1,000 guests.
How much money can you spend on the wedding? 
This is the total amount you expect your photography budget to come. First, evaluate the significance of photography to them before deciding on an appropriate percentage. Depending on how important photography is to you, you may spend less or more than usual on this aspect of the wedding.
In Australia, you can expect to spend around 10% of your wedding budget on photography. This means an ordinary couple will allocate $3,500 from their $35,000 wedding budget for photography.
How much of your wedding money should you allocate to hiring a professional photographer?
On the other hand, some couples value their wedding photographs highly. As one of the few expenditures that leaves a physical souvenir, it is often seen as an investment for future generations.
Some partners may place a higher value on spending money on entertainment or personal grooming. There are a few questions you should ask yourself before deciding what percentage of your wedding budget to allocate to photography.
Do you plan on framing your favourite memories?

Do you plan to display your albums in your home?

Or will you shove all your images into a drawer at the back of your closet to make a photo book someday and then not do anything with the photos?
How Much Should I Budget for a Wedding Photographer?
You should know these things to have a good experience and avoid paying too much for your wedding photos. One of the few things you can count on is a wide range of costs from different photographers. Several factors may influence the final cost of wedding photography.
A student might expect to get paid between $500 and $1500, whereas a semi-pro can expect to be paid between $1000 and $2500. Wedding photographers considered masters of their craft can charge anywhere from $6,000 to $15,000 for their services. 
This depends on how long they stay at your wedding, which might be two to eight hours. 
There are a few factors to remember which will impact the final cost of the wedding photos. Those things are:
Your Spending Plan
The cost of wedding photography often accounts for 10% to 15% of the total cost of the wedding. Increasing the budget will allow for more elaborate wedding photographs. The best wedding photographs are worth a little extra money.
Packages
You can avoid a lot of frustration by studying the packages well. Learn as much as you can about the plan you're considering.
What is the total number of pictures? 
Will there be hard copies or electronic versions? Can I expect an album? How long does the package's duration last? Do you expect plain photos or carefully retouched and digitally modified images? With this information, you can better manage your finances.
Remember that your payment covers more than just the cost of having images taken. The photographer's time and skill are also worth something to you.
The type of Photographs You Choose
Several creative options exist for wedding photography. The image you wish to project, and occasionally who you are, guide your decision. Since each look requires a unique set of skills, the prices will vary accordingly. 
You can emulate a relic of the past using expert photo retouching software. The photojournalism approach involves documenting your relationship through photographs. You might conclude on a sentimental high note and pose for adorable wedding kiss pictures. The conventional approach is posing for candid photos.
In addition, there's the trendy wedding look, which spotlights the sophistication of your bridal ensemble. You will only be stretching if you think this deserves to be on the cover of Vogue.
Finally, settling on a fine art or portrait style can help you feel confident during your shoot.
Pricing Plans for Wedding Photographers
You might allocate about 15% of the day's budget toward photography if you place a high value on your wedding photographs. 
In Australia, here are some of the best wedding photographers in terms of price, in no particular order. These carefully selected photographers primarily work with couples whose wedding budgets fall between $20,000 and $60,000.
What You Need to Know When Hiring Your Wedding Photographer
Other things to consider when hiring a wedding photographer besides the price and the photographer's experience level are. You need answers to these questions before making any hiring decisions.
You shouldn't have to put up with someone who ruins your day while working. It is more efficient when you have an outline of the situation.
Are you available on the day of my wedding?

When it comes to photography, what is your forte?

Can you tell me about your background as a photographer?

Can you take both digital and analog photos?

What do your different plans entail, and what do they cost?

Can I get a plan tailored to my specific needs?

What is your standard work plan, and how much do you charge for overtime?

When is the earliest I can schedule a meeting with you?

What is the minimum required first deposit?

How many weddings similar to mine have you planned and executed?

How do you typically approach a project? What kind of change do you bring about or prefer to blend in?

In comparison to other photographers, what sets your work apart?

May I look at samples of your previous work?

Would you like to check out my wedding venue and see if you like it?

Is there a backup system in place?

Would you mind listing the various shoots I'm interested in?

Please provide some references.

Do you take trips, and if so, what do you charge? To what extent does it go?

Is it okay if people snap pictures of you at work?

When a wedding is over, how long do you usually take to deliver the photos?

Is it available in another format ( a CD, a USB drive, online, etc.)?

Can I get back the digital files and negatives, and at what rate?

What are your cancellation and refund policies?

What kind of liability coverage do you have?

When a crisis occurs, what steps do you take?

Do you have a contract I can look at?
The Importance of Having a Contract With Wedding Photographers
Hiring professional photographers and state-of-the-art equipment is OK to document your big day. These photographers must be business professionals with a keen eye for opportunity. You should have a contract since the photographs from your wedding are precious.
Despite the extensive list of included features, more than word of mouth is needed to get a contract. If they fail to deliver or default, you have no leverage. A legally binding contract ensures that you and the photographer fully understand the terms of the arrangement.
How Much Does a Typical Package for Wedding Photography Cost?
Wedding photography packages vary widely in what they include, making it impossible to make meaningful comparisons between photographers. Beginning packages typically cover the wedding procession and provide a copy of high-resolution, watermark-free photographs.
You may add the following items and services to your photography packages for an additional fee.
Travel shoot

A second group of shooters

Conceptualisation of Album Layout

Albums

Unique lighting specs

Prints

Drones

Prints

Engagement Photo Session

Digital galleries 
A few photographers, especially those operating at the higher end of the market, have higher base rates yet provide more in their initial packages. In Australia, for instance, many of the best photographers will only sell packages that contain prints. According to them, printed images give customers the best return on their money.
Photographers with higher base rates don't necessarily provide better quality work. When is it OK to invest more in wedding photography?
Packages For Excellent Wedding Photos
It only makes sense to increase your photography budget when you've found a photographer whose work you adore. Invite them if you know, like, and trust them well enough, and they are a must-have at your wedding.
If, on the other hand, you find yourself "umming" and "arrghing" over a bundle that costs more than you can afford, look elsewhere. Australia is home to more than 3,500 specialist wedding photographers. 
You'll be glad you took the time to choose one you adore when you receive your photographs back. You'll have a better time celebrating your day if you're confident in your choices.
Finding an Affordable Wedding Photographer
Seeing similar photos side by side is the simplest method to narrow down your favourite wedding photographers. 
Wedlockers allows you to search for wedding photographers based on keywords like "emotional," "candid," and "fun." Or, consider this carefully selected group of wedding photographers, grouped by their respective pricing points:
Who Makes Up The Typical Wedding Photographer In The Industry?
There is no governing authority for wedding photography in Australia. Do some research before hiring a photographer so that you know you're working with an expert. Here are a few suggestions:
Qualifications for Professional Practice
The Australian Institute of Professional Photography accredits photographers in Australia (AIPP). The AIPP requires all members to maintain their accreditation.
Some of Australia's best photographers are not AIPP members, but that shouldn't stop you from considering them if you find one you like. 
On the other hand, if you want an AIPP Master Photographer for your wedding, you shouldn't procrastinate too long. They have good reason to be so occupied.
Posted in Journals & Weblogs
One of the best forms of reinforcement is discovering one's favourite photographer included in a high-end publication or blog.
Magazines and websites indeed must print content by their marketing providers, but they also have a responsibility to their readers to filter excellent content. Photographers whose work has been featured in authoritative magazines like Hello May and Nouba are safe bets.
Honours Awards and Other Distinctions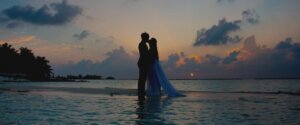 Many prizes exist for those who work in the wedding business. Some are decided by public vote, while a panel of professionals in the field decides others.
APPA, IWP, and WPPI are all examples of awards reviewed by professionals.
Some of Australia's best wedding photographers have been featured in top photography publications worldwide. One of the highest honours is recognition as a "growing star" by Rangefinder or a "top emerging photographer" by Capture.
One of the highest honours in the camera industry is being named a brand ambassador for a major camera manufacturer like Canon or Nikon. This distinction has only been awarded to a few Australian photographers and filmmakers.
The Wedlockers directory features wedding vendors recommended and endorsed by other industry experts. They give you a glimpse into each service provider's unique skill set. Sign in to have access to these insights, which will aid you in choosing among the providers you have narrowed down.
 Reviews
Reviews written by previous customers might give you an idea of what to expect from vendors in the events industry. We advise that you take advantage of Facebook reviews.
The most crucial factor is finding a wedding photographer you connect with and whose work you adore. Three thousand five hundred photographers are working in the Australian wedding market, so you should be able to locate one within your price range.
When calculating the typical cost of a wedding photographer, it is essential to remember that different packages and wedding budgets will affect the final price. Instead, as a rule of thumb, set aside a specific amount for photography from your total budget.