Selecting a good photographer for your special day can be challenging as many options are available. A good photographer should be able to create magic with light, time, and weather to produce a wedding album that captures a couple's love story and individual personality.
Wedding photographers usually work long hours during weddings to capture every moment, and they must be tech-savvy enough to edit pictures and create the perfect album. They also have to be personable, as they'll be on your face the entire day. 
Additionally, the best wedding photographers know the perfect locations to take stunning photos on your big day.  
If you're looking for some great wedding photographers in Melbourne, here's a list to help narrow your search. The list includes a mix of renowned wedding photographers and some diamonds in the rough recommendations.
Melbourne's Best Wedding Photographers
Here's a list of the 20 best wedding photographers in Melbourne who can do it all and are fun and friendly people to work with on your special day: 
1. Phenomena Photography and Cinematic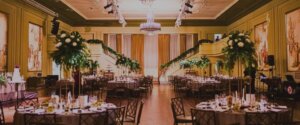 Contact:
Phone

: 03 9867 2259

Address

: 66 Toorak Rd, South Yarra VIC 3141

Social media

: Phenomena Photography & Cinematic
This Melbourne-based boutique-style wedding photography firm provides customized wedding photography services. Their staff has over ten years of experience, and they aspire to create a personalized and stylized approach to wedding photography. 
The company's primary focus is candidly capturing memorable moments during your wedding day. Their high-definition wedding films and photography are created using cutting-edge techniques and technology. Consultations can be made during the weekend or evenings in the studio. 
2. Dreamlife Photos and Video
Contact:
Social media

: Dreamlife Photos & Video

Phone

: 03 9663 1880
This studio has received international awards for its work, and the firm consists of a team of highly-skilled and passionate wedding photographers.  Having done 5000 weddings and with more than 14 years of experience, the firm isn't just an expert; they're masters of their craft. 
Past couples who have worked with the studio have applauded Dreamlife for their attention to detail and dedication to their work in each photo and film captured. The team will ensure all moments are captured, from tears of joy and cheeky smiles to stolen glances and laughter.  
3. Twenty-One Wedding and Portrait Studio
Contact: 
Social media

: Twenty-One Wedding & Portrait Studio

Phone

: 0432 329 021
This is among the most popular wedding photography studios in Melbourne; it consists of a small team and is run by Tuan Nguyen, the lead photographer. The studio understands that every wedding is a distinct one-in-a-lifetime thing; therefore, care must be taken when capturing each wedding. 
Twenty-One Wedding has shot many weddings of varying sizes, and every couple is usually treated as the event starts. Since weddings are stressful, it's great to know that photography is taken care of. 
4. Now and Forever Photography
Contact: 
Social

: Now and Forever Photography

Phone

: 0408 356 040
This studio allows couples to have a stress-free wedding experience by prioritizing fun. The Now and Forever photography studio believe in making couples comfy in front of the camera. It works with them to capture natural and fun photos that capture all moments to tell their wedding day story. 
Matt's head photographer is a master at capturing a wedding day's beauty and believes that photography on your special day isn't about just taking pictures; it's about telling a story. 
Whether you're getting married at a luxury wedding location or backyard, the studio will ensure your story is told how you want it to be. 
5. Mighty Vision Photography and Video
Contact: 
Social media

: Mighty Vision Photography & Video

Phone

: 0411 805 999
This Melbourne-based video and photography studio, whose lead photographer, Alex, is a visionary. 
Alex has an artistic eye and can uniquely capture all your wedding's magical moments. He is also an associate member of AIPP (Australian Institute of Professional Photographers) and has won multiple awards for his work. 
Additionally, Alex has a background in photojournalism and fine art, and his extensive passion and experience are evident in his work. His attention to detail means your personalized wedding photography will be professionally and beautifully presented.
6. Alen Kontra Photography
Contact: 
Social media

: Alen Kontra Photography

Phone

: 0425 164 593
Alen is among Melbourne's most popular wedding photographers and has won multiple awards for his work. Alen described his style as fun and relaxed, and he prides himself on making couples comfortable in front of the camera so he can capture beautiful and spontaneous wedding moments. 
7. My Scandi-Style Photography
Contact:
Social media

: My Scandi Style Photography

Phone

: 0433 122 992
This studio has experts that offer relaxed, candid wedding photographs by capturing in-between wedding moments. Kelly—photographer and owner—loves taking wedding photos and telling love stories.   
She makes couples feel comfortable in front of the camera to deliver high-quality, natural pictures that capture the location and day's emotion. Her fun and candid photography style ensure that the in-betweens, memorable moments, and warmth are captured. 
8. DUÜET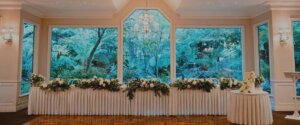 Contact: 
Social media

: DUÜET

Phone

: 0457 499 358

Address

: Melbourne VIC
This Melbourne-based videography and photography studio is committed to offering its clients diverse wedding videos and photos. They've been in the business for several years, and they operate with utmost professionalism. 
Their team understands that a wedding day is emotional, and they endeavor to unobtrusively capture all moments from fulfillment, jot and triumph to excitement, laughter, and tears. They use a unique photojournalistic approach to capture a couple's love story through film and images. 
9. Victor Yang Photography
Contact:
Social media

: Victor Yang Photography

Phone

: 0423 509 263
Victor Yang won 2020's WPPI competition, and he captures award-winning pictures and has an unparalleled storytelling approach. Victor can capture photographs that resonate with couples emotionally. He captures special wedding moments as if they were Hollywood movies. 
10. WG Photography
Contact information: 
Address

: Melbourne, VIC

Social media

: WG Photograph

Phone number

: 0433 797 132
This is the most affordable Melbourne-based photography studio and is renowned for its excellence. The studio has more than ten years of experience, and they usually focus on in-between moments and the love between couples and their friends and families to capture all moments. 
The studio's priority is to make sure all couples have an unforgettable and enjoyable day while they capture all memorable moments. They capture the tiniest tears, laughter, and dancing so that couples can relive their special day every time they look at their wedding pictures. 
Their staff are always at your beck and call from the moment you choose them to capture your special day. 
11. Wedshot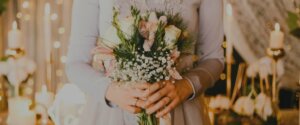 Contact details: 
Address

: Melbourne, VIC

Social media

: Wedshot

Phone number

: 0431 740 235
This wedding photography studio's chief photographer, Nima, has more than ten years of experience, an artistic eye, and a passion for natural and candid photography. The beauty and romance of weddings inspire him to tell stories through his work. 
Nima's photography style is an authentic representation of a couple's love that leaves you reminiscing about your special day for years to come. The studio offers packages that can accommodate different wedding budgets. 
The studio believes that couples deserve to commemorate their weddings with stunning pictures, and they believe the price shouldn't come in the way. The staff works at various wedding venues in Melbourne and its surroundings, including popular destinations like Mornington Peninsula, Dandenong Ranges, and Yarra Valley. 
12. Lavan Photography
Contact information: 
Address

: Melbourne, VIC

Social media

: Lavan Photography

Phone number

: 0426 051 600
Lavan photography is the go-to studio for individuals looking for a studio that offers unique wedding photos. The studio boasts an award-winning staff that can capture your wedding in a relaxed but artful way. 
The team uses emotional imagery and modern portraiture, offering excellent service. The staff will capture your wedding day's essence in a unique photojournalistic and organic way. 
Lavan Photography strives to create the perfect videos and pictures for your special day that'll bring you to tears every time you look at them. 
13. Moment Prod
Contact details: 
Address

: Melbourne VIC

Social media

: 1 Moment Prod

Phone number

: 0477 364 332
This studio is owned by a couple of talented artists, Jess and Gotham, and offers premium wedding photography. The couple is passionate about capturing memorable pictures that couples will cherish forever.  
With their high-quality equipment, years of experience, and passion for traveling, the couple will be there to capture your special moments regardless of your wedding's location. 
Gotham and Jess also support a sustainable planet, animal welfare, the LGBTQ+ community, and indigenous rights. 
14. Tamara Little Photography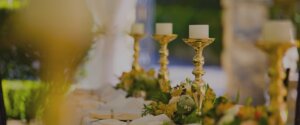 Contact information: 
Address

: Melbourne VIC

Social media

: Tamara Little Photography

Phone number

: 0401 995 087
This studio ensures your unique wedding day story is told without fake smiles or cheesy poses. Tamara, the lead photographer, is passionate about making wedding day stories with authenticity, emotion, and soul.
She secures couples from reaching out for her services until the end. 
She also offers wedding photography at an affordable rate. With eight years of experience in the business, she's captured special moments in iconic Melbourne locations like the inner city, Mornington Peninsula, Dandenong Ranges, and Yarra Valley. 
You can trust Tamara to deliver timeless, stunning pictures that focus on the romance and fun of your special day. 
15. T-One Image 
Contact details: 
Address

: 205 Victoria Parade, Collingwood, 3066

Social media

: T-One Image Melbourne

Phone number

: 03 8529 9698
T-One  Image is among the most popular wedding photography studios in Melbourne. This wedding video and photography studio has dedicated staff that guarantees all their customers' complete satisfaction. 
They offer various packages so couples can choose the best suits their budget. Their services range between six to fourteen hours, and all their pictures are high-resolution and color corrected. 
You can schedule a consultation with their team and enquire about same-day video editing services and stunning photo albums. The studio also offers off-season, Sunday, and winter discounts. 
16. Chris Walter Photography
Contact information: 
Phone number

: 0423 988 917

Social media

: Chris Walter Photography
This studio focuses on offering couples the wedding photography they want. Chris Walter, the lead photographer, is passionate about capturing every special moment on your wedding day. He is personable, puts his client's needs first, and works with them to offer a personalized experience. 
Chris' mission is to make your wedding day relaxed and tell your story through exceptional photography. 
17. Still Muse Photography
Contact information: 
Social media

: Still Muse Photography

Phone number

: 0407 406 566
This top-rated photography studio is ideal for couples who'd prefer documentary-style photography on their special day. Mel, the brains behind this photography studio, aims to document your big day with connection and light without awkward vibes. 
Mel is an expert at capturing candid in-between moments to provide you with nostalgic and authentic pictures with artistic flair. Besides capturing the romance, the studio also offers Super 8 video footage. 
Various packages include a slideshow, online gallery, low-res, and high-res pictures, and full-day coverage. 
18. Now 'n Always
Contact details: 
Address

: Melbourne, VIC

Social media

: Now 'n Always

Phone number

: 0457 499 358
This award-winning wedding photography studio is popular for its expertise in capturing stunning wedding photos. The studio has a dedicated team that captures flawless and authentic wedding pictures.  
There are various wedding packages with varying picture styles like modern, portraits, and conventional blick-and-white pictures. The studio offers four to nine hours of coverage with retouched high-resolution images and unlimited shooting locations. 
Regardless of the package, you'll receive excellent service before, during, and after your wedding day. With Now 'n Always, couples are guaranteed amazing videography for raw footage, cinematic highlights, etc.
19. freshPhotography
Contact details: 
Social

: freshPhotography

Phone

: 0423 092 716
FreshPhotography is an internationally acclaimed wedding studio that has captured many couples' special moments to showcase their romance. The studio is owned by Andreas and Souri, talented artists that can capture emotions, life, light, and colors excellently on your special day. 
The couple excels in capturing the in-between moments, minute details, and landscapes in their work. There are three wedding packages, each with a different perk and cost. 
20. We Tell Love Stories
Contact details: 
Social media

: We Tell Love Stories

Phone number

: 03 8824 9868
This wedding photography studio is based in Mount Waverley and has been owned by a married couple in the business for over 12 years. The studio has been a finalist in Australia's bridal industry awards for seven consecutive years. 
The owners offer customers a personalized experience by first getting to know them so the pictures can tell their love story. 
Tips For Selecting Wedding Photographers
When contacting any wedding photographer, ensure they're available on your wedding date. 
If your date works for them, you can ask about package information, like costs, to see if it aligns with your budget. 
Some packages provide engagement pictures, while others have more specific offerings. You should also focus on the photographer's style to ensure it aligns with your wedding theme. 
Even though the wedding day lasts a day, the memories last forever. You should also opt for a photographer with the equipment and skills to make your wedding day memorable. 
Top Wedding Locations in Australia
1. Victoria
Bendigo

Ballarat

Geelong

Dandenong Ranges

Gippsland
2. Melbourne
Yarra Valley

Mildura

Swan Hill

Mornington Peninsula
3. New South Wales
 4. Queensland
Gold Coast

Brisbane

Sunshine Coast
5. Western Australia
6. South Australia
7. Tasmania
8.  Australian Capital Territory
Ten Best Wedding Photography Locations in Melbourne
Nothing commemorates your special day like stunning wedding photographs. There's so much happening during the wedding reception and ceremony that capturing all moments is challenging. Your wedding album offers a chance to visually tell your story with all the romantic elements in full view. 
A big decision that some might overlook is where your wedding picture will be taken; after all, wedding photos are the first things that showcase the beginning of your marital journey. Talented photographers make the most out of the landscape to capture extraordinary images. 
Melbourne has various backdrops that can serve as the background for wedding ceremonies. From several hidden gems to outside gardens, your photographer will capture stunning photos that couples can treasure. Choose any of the following locations, and you're guaranteed to have pictures worth more than a thousand words: 
1. Federation Square
This location is built on a stone deck above Melbourne's railway track and used for various public gatherings. Some couples usually come to this location on their wedding day to represent this area of Melbourne in their wedding photos. 
Federation Square is a location for several arts and cultures, and it's the ideal location for couples who reside in the city and whose ceremonies are being held nearby. 
 2. Albert Park Lake
Albert Park Lake is your location if you'd love to have your wedding pictures featuring glistening waters and lush greenery. The area stretches over 2.25 km2 offering the perfect space for garden weddings overlooking the lake. 
Several waterfront reception locations can be perfect for couples who want convenience. With its magnificent scenery and adequate space, it's no wonder why wedding parties and tourists like to flock to Albert Park Lake. 
3. Flinders Street Station
Flinders Street Station has been part of what makes Melbourne a unique place since 1910. This station exudes the whimsical street charm most couples want for their wedding pictures. 
The location is open to the public, and couples who choose this venue should expect strangers to be in their shot. If you prefer having private shoots, you should look elsewhere. 
4. St Kilda Beach
The St. Kilda beach is the perfect location for couples who want a beach wedding with gorgeous sunsets. St. Kilda is Melbourne's most popular beach, and it features great scenery ideal for couples who want a quintessential wedding. 
It's located six kilometers from Melbourne's center, making it convenient. There are various reception locations nearby, and this venue fits couples who want a wedding with a relaxed setting. 
5. Parliament House
This is another iconic landmark perfect for one-of-a-kind wedding photos. Parliament house was constructed between 1855 and 1929, and it's an architectural marvel ideal for couples that want a location that's classic but grand. 
Parliament is listed on the Victorian Heritage Register, and it's a popular traveler destination meaning you'll have strangers in your wedding pictures. 
6. Royal Exhibition Building and Carlton Gardens
This is among the last remaining exhibition pavilions globally. It's ideal for couples who want an enchanting garden setting for their pictures. It was built in 1880 and is a popular destination for wedding ceremonies and taking pictures. 
The location has Victorian scenery with several paths, fountains, tree plantings, sweeping loans, and other architectural marvels. 
7.  Treasury Gardens
Treasury Gardens is the perfect location for a large wedding party, as it has 14.4 acres of space available. Located in South East Melbourne, this garden can accommodate wedding parties of various sizes. 
It has various historical, archeological, and historical options making it easy to see why the location is popular for wedding ceremonies and pictures. 
8. Queensbridge Square
This historic bridge was completed in 1889 and consisted of five wrought iron girder spans. It includes a pedestrian plaza and is the perfect spot for couples who want a blend of urban and conventional takes on wedding pictures. 
9. Royal Botanic Gardens
From spacious lawns and garden beds to trees and lakes, this location allows couples and their wedding parties to bask in its majestic beauty. The Royal Botanic Gardens was established in 1846, and it's among the most visited locations in the city. 
It stretches over 36 ha, and it's filled with unique chances to capture stunning wedding photos. You're guaranteed to take the best image regardless of where you are in the Royal Botanic Gardens. 
10. Hosier Lane
This is a famous laneway that celebrates popular Melbourne artists. It's filled with various art installations, including edgy graffiti and vibrant colors. It's the ideal place for couples who wish to have striking contemporary wedding pictures. Since it's open to the public, strangers will feature in your wedding shots. 
Bottom Line 
With the range of wedding photographers available in Melbourne, engaged couples are spoilt for choosing the ideal photographer for their big day. Nevertheless, since this list comprises the best photographers in the industry, they book out fast; therefore, couples should ensure they contact their preferred photographer early. 
Melbourne has various locations where you can take memorable wedding pictures, from eclectic and extravagant to classic and simple. Check out their galleries to ensure their style suits your needs and get a feel for their work. Additionally, you should also pick a suitable destination where the photographer will be able to capture your love story.